Schallfeld is an international ensemble for contemporary music based in Graz. The group sparks the interest of its audience by its vivid virtuosity and refined chamber music sound, paired with interpretations that pay special attention to concert format, creating events that adapt to the specific venue while aiming for a new dimension of listening. In 2022, Schallfeld was awarded the 'Great Interpretation Prize' of the Province of Styria.
At Mixtur Festival 2022, the ensemble performs the Spanish premiere of In the Presence of Absence by Elena Rykova, a ULYSSES co-commission by IEMA and Mixtur. In addition, the programme includes pieces by Joan Gómez Alemany, Emil Vijgen, José María Sánchez-Verdú, and by participants of the Mixtur Composition Workshop, June Young Will Kim,  Sara Stevanovic and Ryan Carraher.
The concert takes place on 14 October 2022 at the Institut Français in Barcelona.
More information here.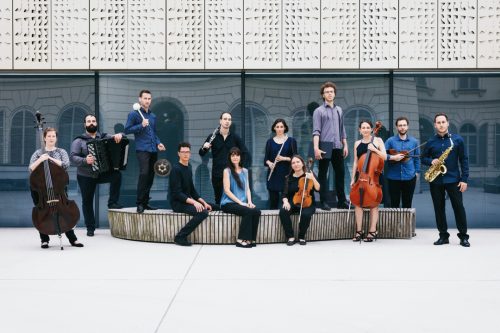 © Maria Frodl