The "In-Situ/City" activity is aimed at putting young artists squarely in the middle of various European social contexts and creating closer relationships with European citizens. The city – with all that it implies from a historical, cultural, political, and social perspective – will be the focal point of these activities.
+++
Music and Fashion – Milan
Fashion is one of the distinctive features of the city of Milan, both for its creative ferment, one of the liveliest in the world, and for the economic and social consequences that the activity produces.
For many years, a young and independent design has found its place alongside that of the great stylists, offering an innovative and multi-faceted vision of fashion creation.
The important Platform of Fashion Schools coordinates Milan's many fashion institutes, which attract young creatives from all over the world to the city.
In the frame of the InSitu/City project of the ULYSSES Network, Divertimento Ensemble launches a project to foster creative exchange between young composers and young fashion designers.
Through mutual acquaintance and inspiration, after working together for eight months and investigating the different modes of their respective creative paths, the selected young artists present a multidisciplinary work to the Milanese public: the type of artistic work, performance or installation, and the location will be decided in the course of the project.
Two performances/installations of the work take place in Milan, in June and in October 2022.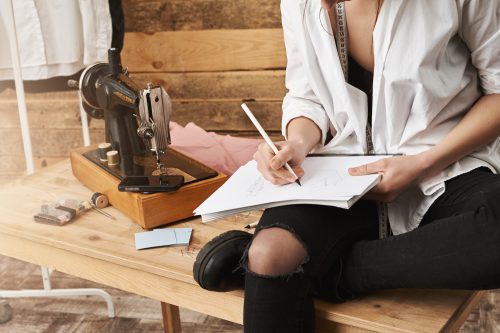 © Divertimento Ensemble/ www.freepik.com
Schedule:
October 2021: start of the creative process. On occasion of the Milanese event ApritiModa, the selected composers visit many ateliers, the stylists attend music rehearsals, meetings and brainstorming sessions take place and make the two groups know each other and the respective way of thinking and creating.
From October 2021 and May 2022: several residencies in Milan of both groups and "artistic couples".
June 2022: first final performance/installation (kind of performance still to be decided)
October 2022: second performance/installation.