MMF – Milan Music Fashion
Composing music and designing a dress: two creative processes next to each other or far apart?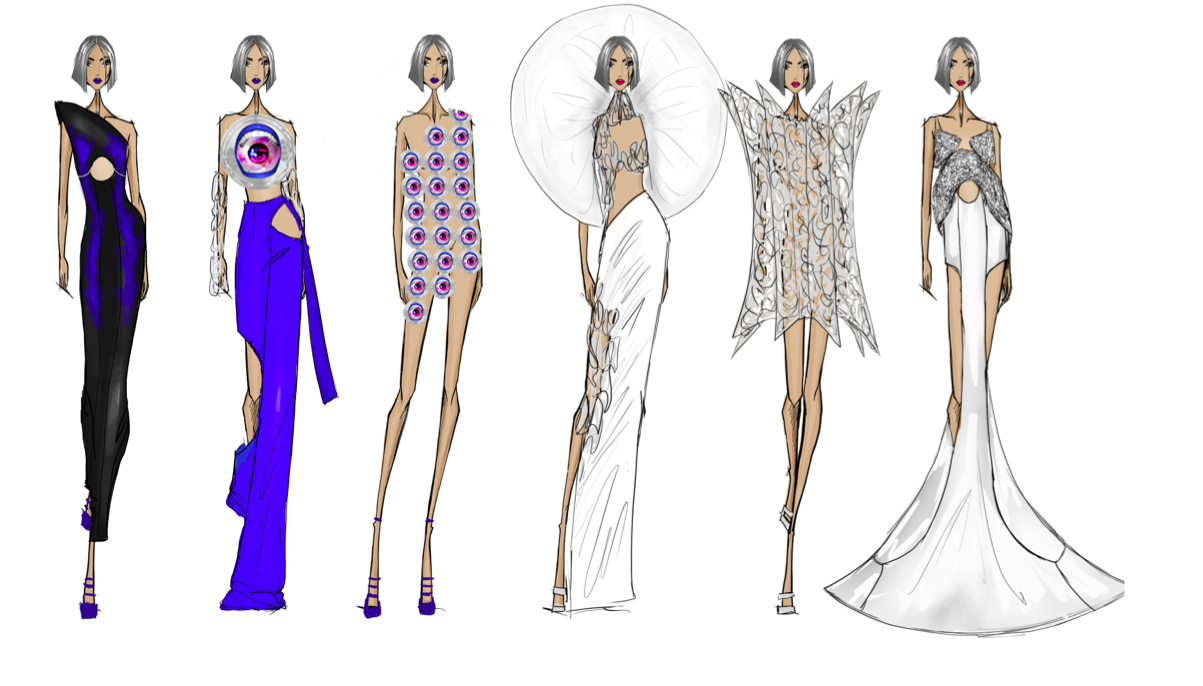 Divertimento Ensemble and Piattaforma Sistema Formativo Moda (Milan), with the support of the European network ULYSSES, have launched an international call for young composers and fashion designers who wish to experiment with a common creative method which will lead to the realisation of a final public event. Two renowned artists from the two different creative fields – Sandro Gorli, composer, conductor and artistic director of Divertimento Ensemble and Federico Sangalli, a fashion designer who collaborates with the Teatro alla Scala and with famous theatre, dance and music artists – participate in the young artists' work as mentors, assisting them in their conceptual work and production.
PARTICIPANTS 
Five composers and five fashion designers are paired together to create a shared work to be publicly presented in Milan. The pairs of composer/fashion designers and the pieces they created include:
Marc L. Vogler – Aurora Salamanca
REFLECTIONS
Jaehyuck Choi – Lia Nguyen
SHADOW
Mihai Costantin Codrea – Martina Peron
A WALKING STUDY
Megumi Okuda – Tony Zumbo
L'ÉTERNEL FÉMININ
Alessandro Bono – Valentina Barbaro
WITH FLESHY BELTS AND REINS
The pieces were performed by the DIVERTIMENTO ENSEMBLE, composed of:
Giulia Zaniboni and Niki Lada (voice)
Luca Avanzi (oboe)
Alessio Zanette (saxophone)
Lorenzo Gorli (violin)
Martina Rudic (cello)
Elio Marchesini (percussions)
Sandro Gorli and Mihai Constantin Codrea (conductors)
SCHEDULE
22 December 2021: Selection results
From 22 December 2021 to 13 January 2022: all selected composers and fashion designers have the opportunity to meet online and share materials/ideas
20 January 2022: the 5 composer/fashion designer pairs are formed
21-23 January 2022: First meeting in Milan
February to October 2022: Artistic work of the 5 pairs, meetings with mentors
26 October 2022: Realisation of the public event in Milan at Fabbrica del Vapore
Further information here.
PHOTOS FROM THE PERFORMANCE AND THE CREATION PROCESS