The ULYSSES network enhanced its support to young creation, finding new ways to rerun works commissioned by different ULYSSES partners. After the premiere by Schallfeld Ensemble in June 2022 during the KLANG – Copenhagen Avantgarde Music Festival (DK), young musicians from the IEMA Ensemble perform again Elena Rykova's new piece during IRCAM ManiFeste Festival, before another performance by Schallfeld in October 2022 in Barcelona, during Mixtur. Besides the rerun of Elena Rykova's piece, the concert introduces the World premiere of a collaborative work by composer Sebastian Hilli and animation artist Jenny Jokela entitled Hibernation.
Hibernation deals with themes such as isolation, loneliness, depression, anxiety, shame and escapism as it follows its protagonist go on a personal journey of dreaming, sleeping and longing, gradually escalating deeper and deeper into hibernation. The dramaturgy of the piece is built on the duality and alternation between dreams and reality.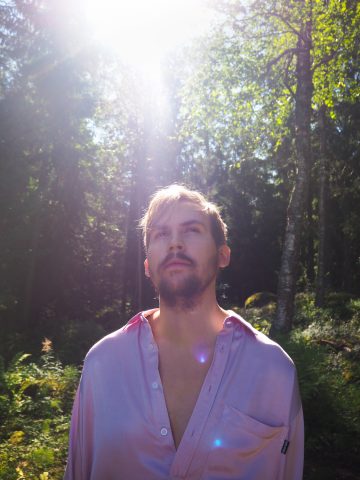 Sebastian Hilli © Sara Kokko
Concert: Thursday, June 30, 2022, 20h30 in Centre Pompidou
Performers: IEMA Ensemble
Conductor: Alexander Sinan Binder
IRCAM electronics: Manuel Poletti
Programme:
Sebastian Hilli / Jenny Jokela: Hibernation, for ensemble, animation and electronics, ULYSSES-commission by IRCAM-Centre Pompidou, Time of Music, IEMA and Gaudeamus), world premiere
Elena Rykova: new piece for clarinet, violin, cello, accordion, piano and electronics,  ULYSSES co-commission by IEMA and Mixtur, French premiere
Kaija Saariaho: Solar, for ensemble and electronics
Øyvind Torvund: Plans, French Premiere
Coproduction IRCAM/Les Spectacles vivants-Centre Pompidou.