ManiFeste, the IRCAM multidisciplinary festival and academy, is a gathering of creative artists in Paris, combining music with other disciplines: theatre, dance, digital arts, and visual arts. In 2022, the academy invites, among others, the Austrian composer Bernhard Lang for a Collaboratory workshop on improvisation with electronics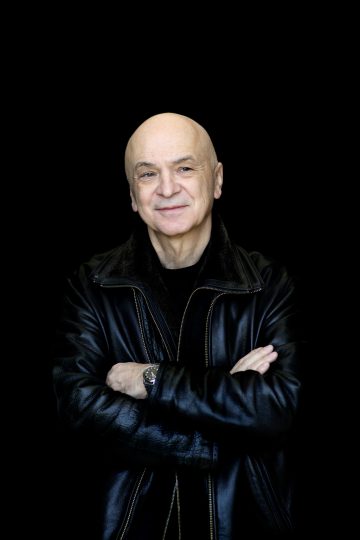 © Harald Hoffmann
Gerald Preinfalk, saxophone, Robert Lepenik, electric guitar, Dimitrios Polisoidis, viola, Dieb13, electronic music
Pedagogical Advisor: Bernhard Lang, composer
"Writing on the Walls "
How to Expect the Unexpected: on Improvising, transcribing and score-writing
The lectures/workshops focus on reflecting the history and development of improvisation between the '90s and the early 2000s; moreover, the focus is on the relationship between written scores and improvised music, and on projects, which tried to combine both;
1 Improvising in the '90s: Free Rock, Coltrane, electronics
2 Improvising in the 2000s: Computer improvisations, laptop Music
3 Improvising in Loops: Loop Aesthetics
4 Improvising with Machines: Loop generators
5 Improvisation with Texts: Existing scores as starting points and limits of improvisation
6 Series VI GAMES: Game–based pieces as a synthesis of improvisation and written composition.
After a short lecture on the individual concepts, an improvisation-session is started, focusing on the strategies presented in the lecture. Everybody in the group is invited to participate; it is recorded and analyzed collectively afterwards.
The workshop concludes with a concert open to the public during ManiFeste.
Schedule
Online work session in April 2022
Workshop from June 27 to July 2, 2022 in CENTQUATRE-PARIS, as part of ManiFeste-2022, the Academy
Public performance on Saturday, July 2, 2022 in CENTQUATRE-PARIS
Further information is available here.