Improvisation course with John Butcher
07/2019
Time of Music – FI
This year, the Time of Music Festival (2.-7.7.2019 Viitasaari, FI) is offering an improvisation course with John Butcher:
Improvisation course "The Geometry of Sentiment" with John Butcher
The course will be a practical exploration of the rewards and challenges of solo, small group and large ensemble improvisation, the aim being to develop one's own voice in a way that makes sense both as a soloist and in collaborative, spontaneous music making.
Improvisation means recognizing the delicate balance between playing what you know and what you don't yet know – between preparation and spontaneity – along with recognizing the uniqueness of every playing situation. We will work with the stimulus of unusual acoustic spaces – where the room becomes your musical partner. Various strategies, instructions and approaches to "freedom" will be the basis for playing, listening and discussing. The course ends with a public concert with all the course participants.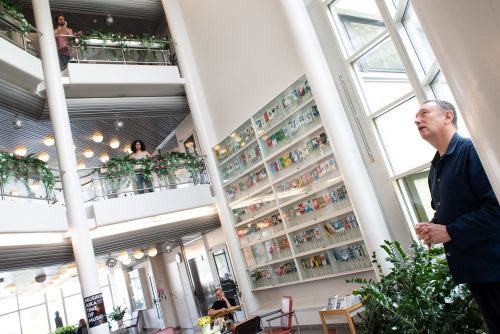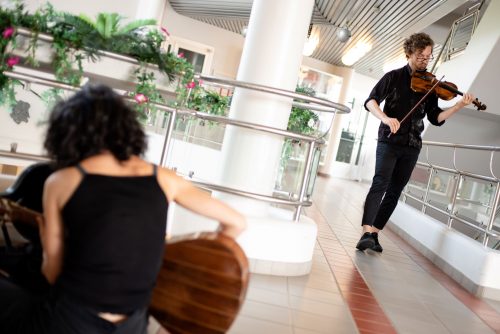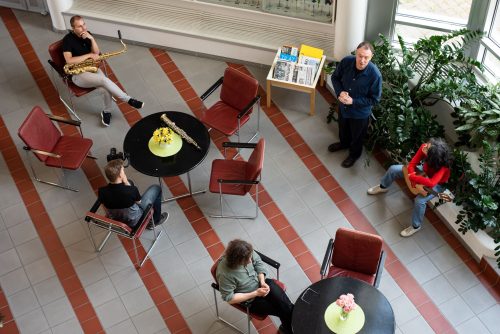 © Sami Sorasalmi
John Butcher is well known as a saxophonist who attempts to engage with the uniqueness of time and place. His music ranges through improvisation, his own compositions, multitracked pieces and explorations with feedback and unusual acoustics.
Since the early 80s, he has collaborated with hundreds of musicians – including Derek Bailey, John Stevens' SME, Rhodri Davies, Andy Moor (EX), Phil Minton, Christian Marclay, AMM, Gino Robair, Polwechsel, Eddie Prévost, John Tilbury, and Okkyung Lee. Alongside long term projects he values occasional encounters; from large groups such as the EX Orkestra & Butch Morris' "London Skyscraper", to duo concerts with Fred Frith, Akio Suzuki, Paal Nilssen-Love, Keiji Haino, David Toop, Otomo Yoshihide, Sophie Agnel and Matthew Shipp.
Recent compositions include "Penny Wands" for Futurist Intonarumori, two HCMF commissions for his own groups, "Good Liquor …" for the London Sinfonietta and "Tarab Cuts", a response to recordings of early Arabic classical music, which was shortlisted for a 2014 British Composer's Award. The well-received "Resonant Spaces" CD is a collection of solo site-specific performances recorded during a tour of unusual locations in Scotland and the Orkney Islands
Further details and online application here.