Composer journeys @ Gaudeamus Academy & Muziekweek 2021
Itziar Viloria (Spain) is invited by Gaudeamus for a residency period in the framework of her ULYSSES Journey for composers.
This includes an academy week in which the selected composer works together with several ensembles and musicians on sketches for new compositions and have meetings and discussions with elder composers (coaches and mentors). The academy is immediately followed up by the period of the festival, at which her work is programmed.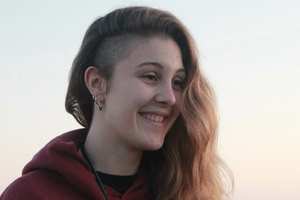 © Itziar Viloria
During her residency, Itziar has the chance to  work with the following performers:
Duo Zöllner-Roche, Ensemble VONK, Black Page Orchestra, Slagwerk Den Haag
She especially gets the chance to intensively rehearse a new piece with the Black Page Orchestra, that is premiered publically on 12th September during the Gaudeamus Festival.