Gaudeamus will annually invite a young ensemble in the years 2021 to 2024 for participation in the Gaudeamus Festival.
In 2021 the ensemble Black Page Orchestra from Austria is invited to work like an ensemble-in-residence at Tivoli Vredenburg : they will be present in Utrecht for 10 days, including a week's academy period in which they will work together with several young composers (such as the traveling young composers) who can develop sketches or complete works to be discussed, rehearsed and tried-out with the ensembles.
The Black Page Orchestra, founded in 2014 in Vienna, is an ensemble for radical and uncompromising music of current times. The ensemble focuses on compositions using electronics, video, and different technologies in an artistic context as well as pieces with a performative character. Part of their programme at Gaudeamus consists of  works commissioned by the ULYSSES Network partners, such as for example a co-commission by Gaudeamus and Divertimento Ensemble (IT) to Dutch composer Aart Strootman.
Public oncerts are scheduled during the Gaudeamus Festival in Utrecht (NL) between 30th August and 12th September 2021.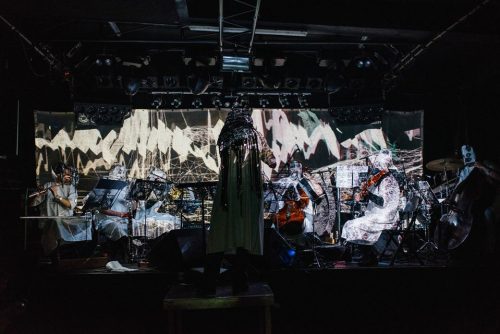 © Black Page Orchestra