Schallfeld is an international ensemble for contemporary music based in Graz. The group sparks the interest of its audience by its vivid virtuosity and refined chamber music sound, paired with interpretations that pay special attention to concert format, creating events that adapt to the specific venue while aiming for a new dimension of listening.
For ManiFeste-2021, the ensemble premieres the new piece for chamber music and electronics by young composer Rachel Beja, endorsed by ULYSSES network and who works in IRCAM studios for the first time.
Anna Piroli, an Italian soprano specialized in baroque and contemporary repertoire, will join the ensemble for the French premiere of Maurizio Azzan Ariadne, "monodrama-installation", on a text by Daniele Bellomi.
Public Concert:
Thursday 17, June 2021, 20h30, as part of the Festival ManiFeste-2021
Anna Piroli, soprano
Ensemble Schallfeld
++
Maurizio Azzan: Ariadne, for soprano and five musicians, sound objects and live electronics, Ensemble Schallfeld commission with the support of Ernst von Siemens Music Foundation, in co-production with IRCAM-Centre Pompidou
NEW PIECE 2021 – FRENCH PREMIERE
Rachel Beja: new piece for chamber music and electronics, ULYSSES co-commission by Ensemble Divertimento (IT) and IRCAM-Centre Pompidou (FR)
NEW PIECE 2021 – WORLD PREMIERE
Beat Furrer : Aria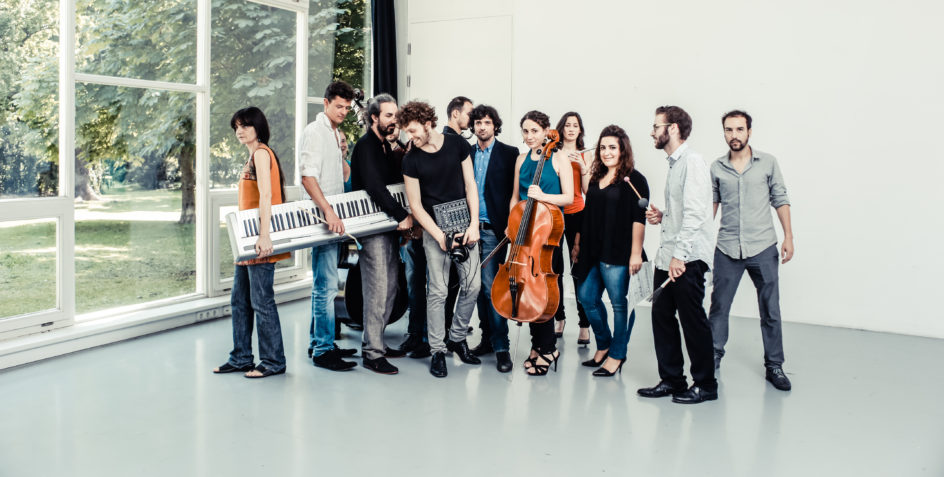 © Schallfeld