Schallfeld is an international ensemble for contemporary music based in Graz. The group sparks the interest of its audience by its vivid virtuosity and refined chamber music sound, paired with interpretations that pay special attention to concert format, creating events that adapt to the specific venue while aiming for a new dimension of listening. In 2022, Schallfeld was awarded the 'Great Interpretation Prize' of the Province of Styria.
ULYSSES has selected Schallfeld as one of Europe's best Young Ensembles and offered the group the opportunity to tour the venues of some of its partners.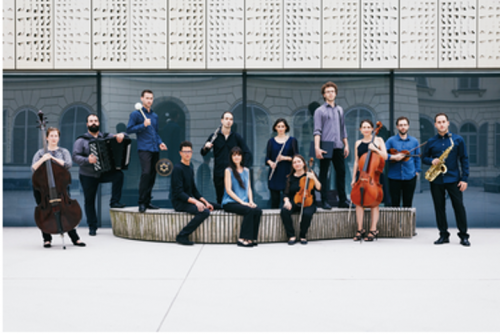 © Maria Frodl
The ensemble performs in a public concert within Rondo' 2022, Divertimento Ensemble concert season, on February 22nd, in the Sala Donatoni in Milan:
Rachel Beja (1984), Frammenti di memoria abolita per strumenti ed elettronica* (2021) Zeno Baldi (1988), Fondali (2019)
Diana Soh (1984), Of Smaller Things (2020)
Sylvain Marty (nn), Discreet (2018)
Agostino Di Scipio (1962), Texture multiple (1993-2005)
* commissioned by Divertimento Ensemble and IRCAM, endorsed by ULYSSES Network
Further information here.