The ULYSSES Network supports several emerging European ensembles, programming concerts where a new repertoire is promoted, thanks to commissions and reruns.
In this context, IRCAM and the Decoder Ensemble, propose a program focused on the world premiere of Anima, a new work by the German composer Alexander Schubert for 5 musicians, 2 actors, video and light, commissioned by IRCAM-Centre Pompidou.
Anima is a performative experimental setting that utilizes the tools of artificial intelligence in order to question the human constructivist perception and the formation of identity. This work operates on the assumption that personality, perception, and identity are merely elements that can be varied, manipulated, and explored; it is a fictional spiritual institution where performers engage in intoxicating interactions with variations of themselves. The methods of "Deep Learning" serve as a metaphor and example of this process, accentuating the fluidity of humans.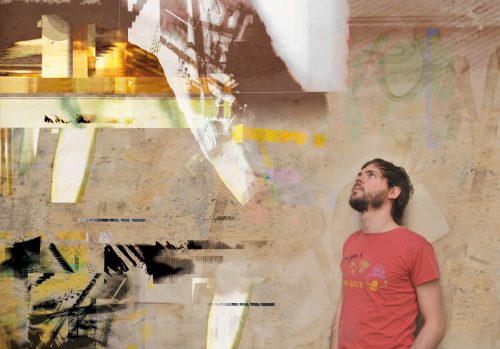 © Alexander Schubert
Concert
Saturday, June 11, 2022, 20h30, in Centre Pompidou
Festival ManiFeste-2022, as part of the « Ça c'est Berlin ! » programmation
Artistic Direction, composition: Alexander Schubert
Choreography: Patricia Carolin Mai
Outside Eye: Alexander Giesche
Video: Lucas Gutierrez
Set Design: Stefan Britze
Costumes: Felina Levits
Light Design: Diego Muhr
Ircam electronics: Thomas Goepfer and Dionysios Papanicolaou
Scientific Collaboration: IRCAM-STMS (Musical Representation team – ACIDS) Antoine Caillon, Philippe Esling
Performers:
Guy Marsan, So-Ying Fung
Ensemble Decoder: Leopold Hurt, e-zither, Andrej Koroliov, keys, Carola Schaal, clarinets, Sonja Lena Schmid, violoncello, Jonathan Shapiro, drums and percussion
Production: Decoder Ensemble
Coproduction: Ircam/Les Spectacles vivants-Centre Pompidou, Kampnagel Hamburg, Kunstfest Weimar, Lichthof Theatre and the HFMT Hamburg.
Supported by Fonds Darstellende Künste with funds from the Federal Government Commissioner for Culture and the Media, and the Ministry of Culture and Media Hamburg, Elbkulturfonds, Impuls Neue Musik, Rudolf Augstein Stiftung and ULYSSES.