ULYSSES ENSEMBLE 2021
Inspired by the grand tours of classical musicians travelling through Europe and the goals of training and enriching the practices of young musicians, the ULYSSES Network brings together 11 European institutions for the promotion and professionalization of young composers. With the ULYSSES Ensemble, the ULYSSES Network reached a new peak in 2017, concentrating its efforts on young performers in the domain of new music.
In 2021 the ULYSSES Ensemble tours from June to October, visiting several European academies and festivals (IRCAM ManiFeste, Fondation Royaumont, Festival Mixtur).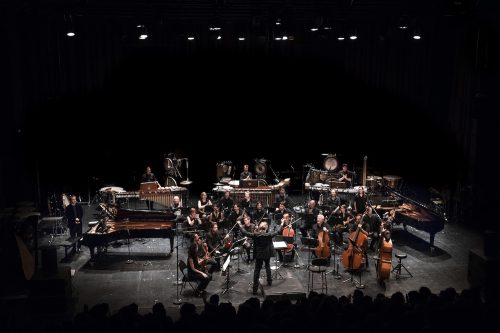 © Quentin Chevrier
Festival Mixtur has the pleasure to invite Beat Furrer in his dual role of composer and conductor. The young musicians from Ulysses Ensemble during their stay in Barcelona have the opportunity to work on Furrer's music, conducted by himself, as well as other pieces from the contemporary repertoire. The activity culminates with a concert within the framework of Festival Mixtur 2021.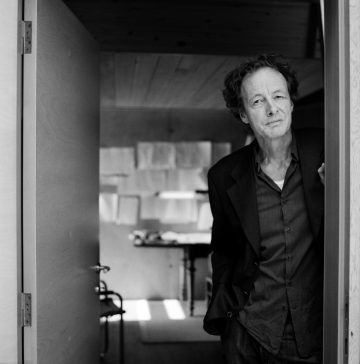 © David Furrer
STOP 3 – FESTIVAL MIXTUR
Monday, September 27 — Sunday, October 3, 2021 
Barcelona (Spain)
Educational Advisor: Beat Furrer (conductor)
For its final stop, the ULYSSES Ensemble has a residency to prepare a programme of contemporary repertoire under the baton of Swiss, Austria-based conductor and composer Beat Furrer, for a performance in the Festival Mixtur.
Beat Furrer, Still for soloists' ensemble, 12 minutes (1998)
Beat Furrer, linea dell'orizzonten, for ensemble, 12 minutes (2012)
Jonathan Harvey, Wheel of Emptiness, for 16 instrumentalists, 14 minutes (1997)
José Río-Pareja, Nomada S5, 12 minutes (2021) commission by Festival Mixtur and Hémisphère Son WORLD PREMIERE
++
Following young performers have been selected for the ULYSSES Ensemble 2021:
Flute – Rebecca Blau (DE)
Oboe – Olivia Palmer-Baker (IE/UK)
Clarinet – Riccardo Acciarino (IT)
Bassoon – Olivia Palmer-Baker (IE/UK)
Horn – Mari Tirkkonen (FIN)
Trumpet – Thaïs Jude (FR)
Trombone – Alejandro Ivorra Elull (ES)
Piano – Miharu Ogura (JP)
Percussion – Luis Azcona Delgado (ES)
Violin – Audrey Sproule (CDN)
Violin – Ernst Spyckerelle (BE)
Viola – Hortense Fourrier (FR)
Cello – Beatriz Raimundo (PT)
Bass – Mathilde Barillot (FR)
Catalonian Higher School of Music students joining the Ensemble:
Luis Ángulo – perc
Javier Delgado – perc
Íñigo Dúcar – perc
Adrià Crespo – kb
Iván Marín – e-guit
Nil Galgo Garcia – cl
Javier Campos – sx
Further information on Mixtur's website.