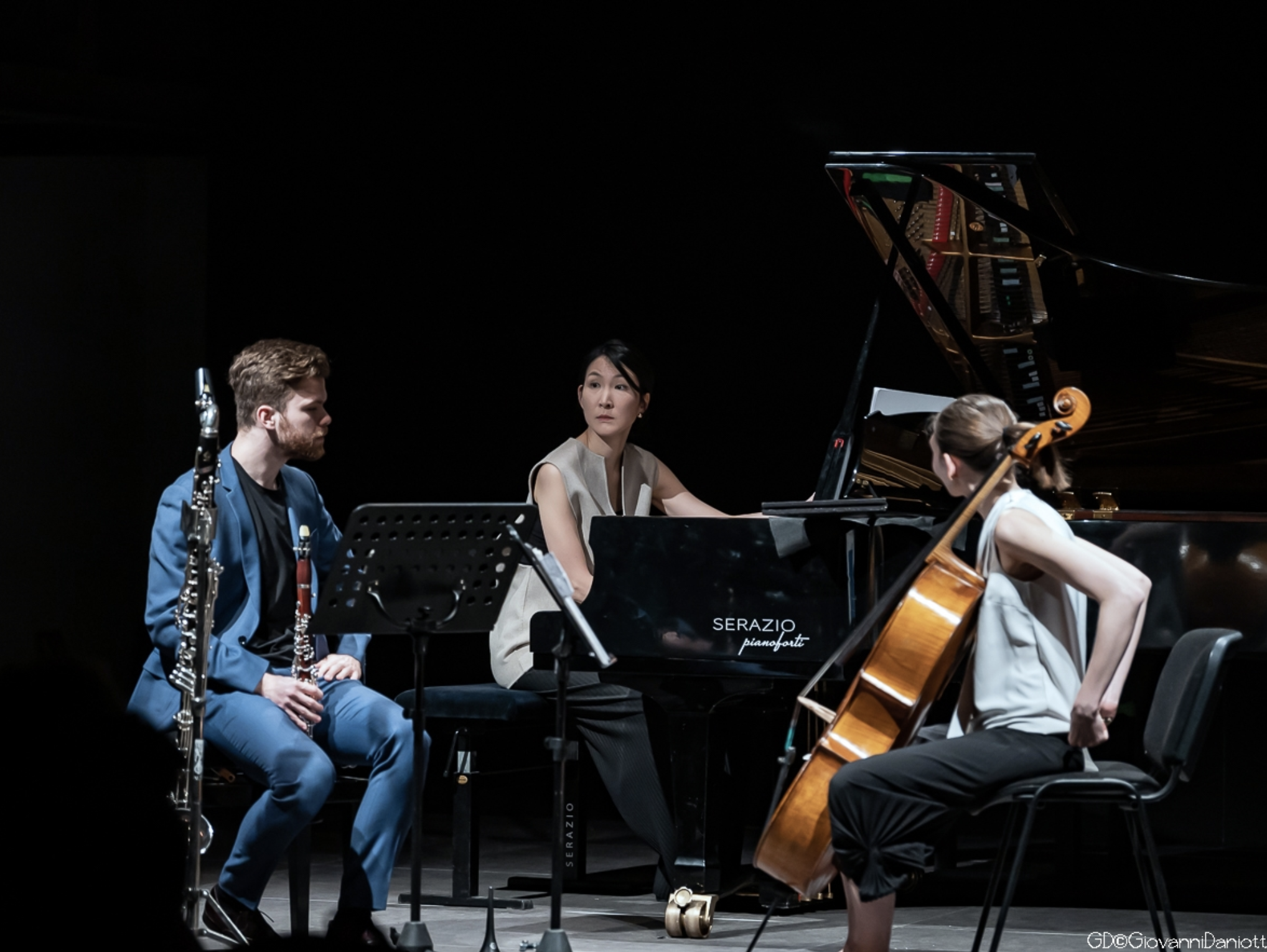 The ULYSSES Network supports several emerging European ensembles, programming concerts where a new repertoire is promoted, thanks to commissions and reruns.
Trio Catch is a German piano trio that formed in 2009. To catch the audience: with a virtuosic dialogue between the very different timbres of the clarinet, cello, and piano; through the joy of making music together; through searching tirelessly for a shared sound. This is what makes Trio Catch stand out. Catch specialises in contemporary music and has worked with numerous composers throughout their collaboration, releasing several CDs, including "in between", "Sanh" and "As if", the latter of which was awarded the German Record Critics' Award. They have won various awards, including the Hermann and Milena Ebel prize, the Berenberg Kulturprize and the Dwight and Ursula Mamlok Prize. The trio has played in various venues and festivals around the world, including the Cologne Philharmonic, Elbphilharmonie Hamburg, the Philharmonie du Luxembourg, Ultraschall Berlin, Musica Strasbourg, Heidelberger Frühling, International Summer Course for New Music Darmstadt, Klangspuren Schwaz and the Wittener Tage für neue Kammermusik. Additionally, the trio is involved in music education, holding a teaching post at the Musikhochschule Hamburg, where they run workshops for students of composition as the ensemble in residence. The members of Trio Catch are Martin Adámek (clarinet), Eva Boesch (cello) and Sun-Young Nam (piano).
On 12 April 2023, Trio Catch performs a public concert within Rondo' 2023, Divertimento Ensemble concert season. The programme includes a work by Ulysses-endorsed composer Feliz Anne Reyes Macahis. 
DATE AND PLACE

12 April 2023, 20.30, Donatoni Hall, at Fabbrica del Vapore, via Procaccini 4, Milan
PROGRAMME
Heera Kim: PAR V (2018)
Mirela Ivičević: Char (2016)
Dai Fujikura: Hop (2019)
Feliz Anne Reyes Macahis: bardo (2014)
Helmut Lachenmann: Allegro Sostenuto (1986-88)
Read more here.