The Music Biennale Zagreb is one of the ULYSSES Network's Associate Partners. Completely dedicated to the new music – including the "living Classics" of contemporary music and the new generation of composers from all over the world, Music Biennale Zagreb programmes include projects from symphony orchestras and chamber ensembles, experimental musical theatre, contemporary dance, jazz, electronics to alternative music scene.
The 60th-anniversary edition of the Music Biennale Zagreb festival presents the pluralistic diversity of today's male and female composers and call to mind many prominent composers from the second half of the 20th and the beginning of the 21st centuries who left an extraordinary mark on the world of contemporary composing both globally and in Zagreb. Thanks to technological progress and its application to the creative processes, it is now possible to examine the possibilities available to the composing of the future.
Innovation in contemporary composing intertwined with technology and multimedia is a strong asset for the Black Page Orchestra. Their concert brings an exciting program with commissions from Aart Strotman (ULYSSES-Commission, World Premiere), Alen and Nenad Sinkauz, and Ivana Kuljerić, as well as a well-known piece from their repertoire by Mirela Ivičević.
Online concert scheduled on 18th April 2021
at the Zagreb Youth Theatre (ZKM)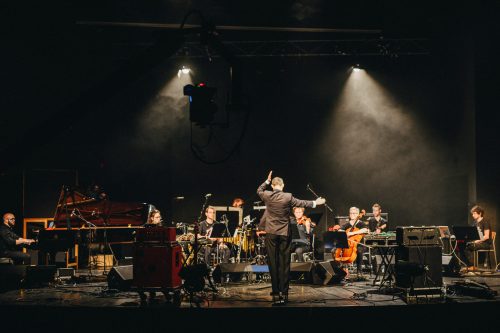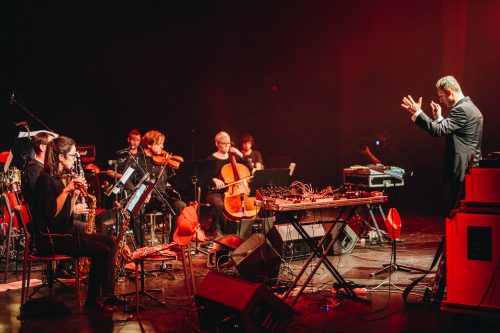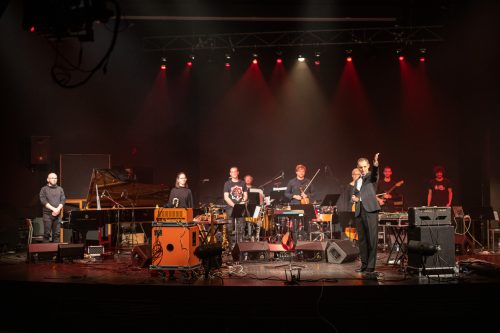 © 31st Music Biennale Zagreb 2021 / Vedran Metelko