2022 marks the first time that the ULYSSES Ensemble is an ensemble entirely dedicated to percussion. The sextet travels from June to October from the ManiFeste Academy in Paris to the Time of Music Festival in Viitasaari, to the Gaudeamus Festival Utrecht ending with the Warsaw Autumn Festival.
The ULYSSES Percussion Ensemble is made up of 5 percussionists, accompanied by a percussionist from the Percussions de Strasbourg who leads and guides the young performers throughout their journey. The members of the ensemble are Paolo Amendoiera, Théo Guimbard, Seon Yeon Kong, Mikolaj Rytowski and Akane Tominaga.
The young percussionists rehearse together with the different pieces for their tour. They work closely with young composers Mioko Yokoyama and James A.-McEwan, who have written two pieces especially for them, co-commissioned by members of the ULYSSES Network.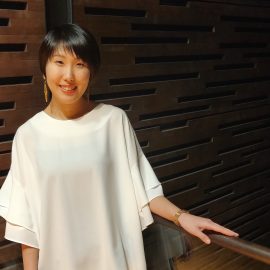 Mioko Yokoyama: Talking metals, talking drums for 6 percussionists (2022), 15 min, co-commissioned by Time of Music, Gaudeamus, Warsaw Autumn, with world premiere at the ManiFeste Academy – Ircam in June 2022.
Photo © Manca Dornik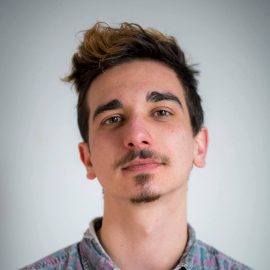 James A.-McEwan:  a/mi(d)st a/noise_and, -[d]is_interference/// for 6 percussionists and electronics (2022), 10 min, co-commissioned by Time of Music, Gaudeamus, Warsaw Autumn, with world premiere at Time of Music in July 2022.
Photo © Roelof Rump