Mixtur proposes a variety of activities every year addressed to children and adolescents to discover sound. The festival collaborates with different pedagogical centres from Barcelona, the guest artists do performances, open rehearsals, and sessions to discover an instrument for the little ones. Also, they carry out processes of creation based on improvisation that culminates with a concert within the festival's official program.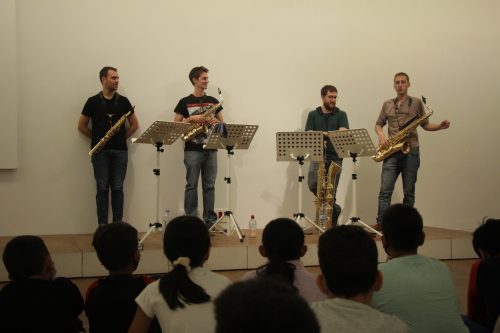 © Festival Mixtur
From 6th to 16th October
in cooperation with Assumpta Valls (educator and project cooperator) and guest artists
in different venues in Barcelona (ES).
Further information is to be published soon on Mixtur's website.