Two outreach music events organised in cooperation with local communities is held in Warsaw's public space as part of ULYSSES' InSitu/City initiative. The event prepared in cooperation with the Pedagogy and Social Animation Groups  Praga-Północ under the supervision of photographer Kacper Bartczak.
Programmed by Ania Karpowicz, the Inhabitat:Stalowa concerts are performed by members of the Warsaw-based cooperative Hashtag Ensemble, dedicated since many years to bringing new music to unconventional places and venues. Hashtag turns Warsaw's Praga district into a laboratory of urban sound interpretation.
Live music experience is a sum of many sensitivities: those of the composer, performers, programmer, and the context of the place. In bringing new music to inner city yards, which are a uniquely intimate type of urban space, sensitivity to the place and surroundings gains crucial importance. The audience is thus guided through out-of-the-way tenement yards by young people from Community Animation and Education Groups (CAEG). Led by streetworkers, these groups bring together Praga's young inhabitants, who feel most at home in the environment of city yards. CAEG's shun formalities and routine, tuning into the rhythm of their communities' lives. For those young people, the streets and yards are the main part of the world as they know it. In the backstreets of Praga, we will hear about issues with which the CAEG youth have to cope on a daily basis.
Two volunteer CAEG groups built simple photo cameras (so-called pinhole cameras) over the summer months and set out to explore Stalowa Street's yards with them. Their original photographs have then been transformed into graphic scores, interpreted by musicians from Hashtag Ensemble. The concert programmes include instant pieces interpreting the photographic scores as well as works by contemporary composers who take up the theme of being in danger of social exclusion.
In cooperation with the local communities, two concert venues have been selected, which can be found by walking up and down Stalowa Street on Saturday afternoons, following one's ear and the clues placed in the gateways.
Dates and programme:
Georg Friedrich Haas I can't breathe *
HASHTAG ENSEMBLE interpretation of photographic scores
HASHTAG ENSEMBLE:
Jan Harasimowicz trumpet (guest musician)
Marta Grzywacz voice
Krzysztof Kozłowski synthesizers
Paweł Janas accordion
Lilijana Matičevska Abolish the Police
HASHTAG ENSEMBLE interpretation of photographic scores
HASHTAG ENSEMBLE:
Ania Karpowicz flute
Magdalena Kordylasińska-Pękala percussion
Mateusz Loska double bass
Oliwier Andruszczenko bass clarinet
Ania Karpowicz concept, artistic direction
Radosław Wójcik coordinator
See more here.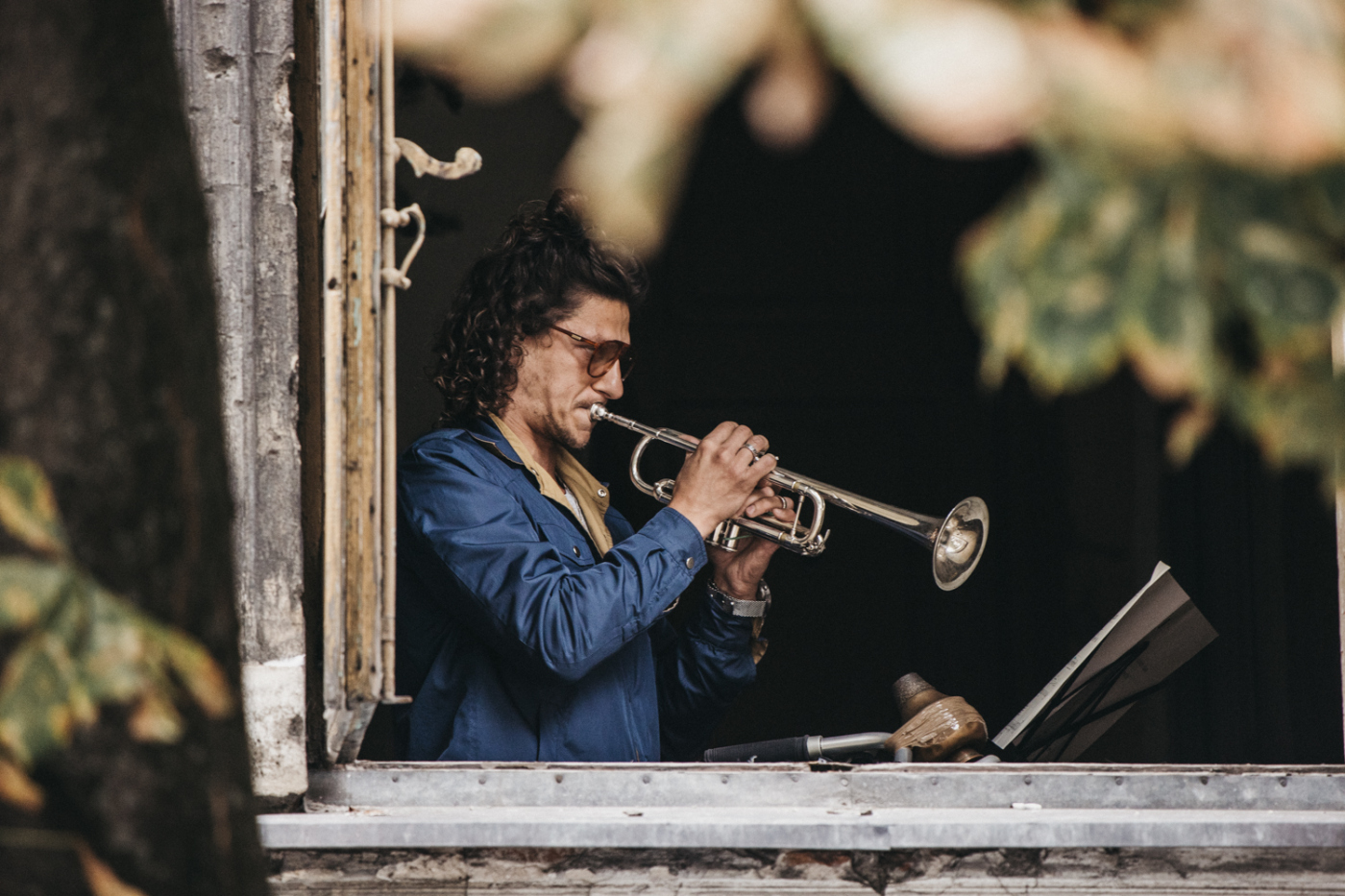 Photo @ Kacper Bartczak