TIME OF MUSIC 6.-11.7.2021
Timeshifts – Memorials for the future
Viitasaari (FI)
This year's festival edition laments with its title "Timeshifts- memorials for the future " the lost opportunities that the art world has experienced during the current pandemic and the evident end of an era. The concert programs explore modernistic narrative and musical techniques that deal with nostalgia, alienation, loss, and multilayered concepts of time.
Finnish Tristero Piano Trio and Kaaos ensemble participate as residence a ensembles to Time of Music Festival 2021.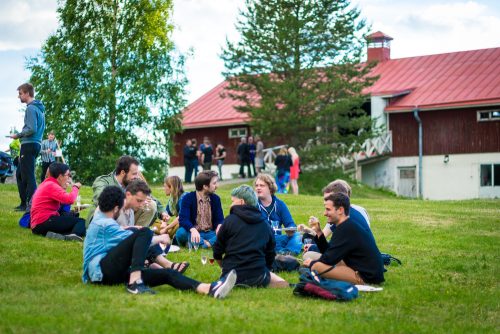 © Ville Waali
 
Tristero Piano Trio established in 2017 consists of leading Finnish versatile chamber musicians on the new music scene in Finland.
Violinist Eriikka Maalismaa, cellist Markus Hohti, and pianist Emil Holmström, together with guitarist Petri Kumela, are in charge of the contemporary chamber music course on music composed after World War II.
In addition to that, Tristero performs two concerts during the festival and premieres Mioko Yokoyama's Kinesis.
Helsinki resident Yokoyama has participated during ULYSSES 16-20 in Journeys at Ultima Oslo (NOR) and HMFT Hamburg (DE) and attended courses at Time of Music and impuls.
Her sextet "there are always flowers" is premiered by Finnish Uusinta ensemble.
Other works performed during Tristero´s concerts are written by young composers  Juan De Dios Magdaleno, Lauri Supponen, Mathias Kranebitter, and Sebastian Hilli to name only a few.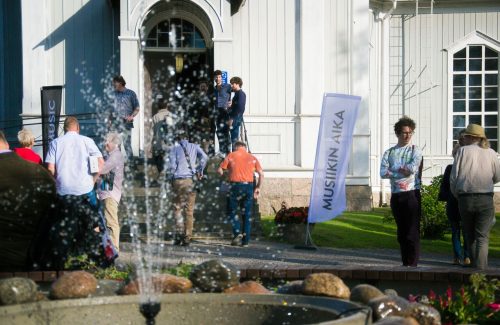 © Ville Waali
Finnish percussionist Jerry Piipponen also has participated in numerous ULYSSES activities, as for example the ULYSSES Ensemble in previous years.  Now we hear him with one of his own Kaaos Ensemble that consists of flute, saxophone, percussion, and guitar.
Kaaos performs amongst other things pieces by Matilda Seppälä and Ilkka Hammo that they have written especially for Kaaos.
Further information also here.