Masterclass for Young Performers – Voice
Divertimento Ensemble organises the Call for Young Performers / annual vocal course held by the soprano Alda Caiello and dedicated to the repertoire of the twentieth century or contemporary. An accompanying pianist is present at all lessons and throughout the repertoire studied. It is also possible to enrol in a duo with an instrumentalist of one's choice. The closing concerts will take place within Rondo' 2022, Divertimento Ensemble concert season, on June 14, in the Sala Donatoni in Milan.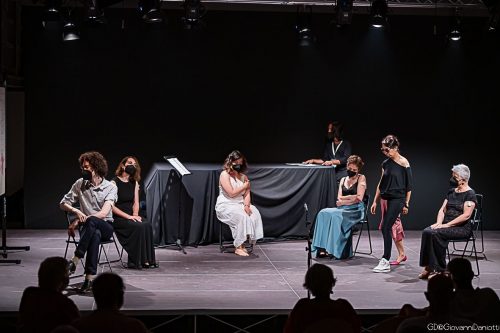 © Divertimento Ensemble
The Call for Young Performers offers selected students also the opportunity to perform in one concert of the Milan Rondò 2023 season and in one concert of the Festival Rondò in Monferrato (August-September 2022).
Two voices selected by the ULYSSES Network are attending the Call for Young Performers – voice:
Esther Rispens
Paolo Leonardi