Composition and Sound Experimentation Workshop celebrates its 8th edition and it's a pillar of Festival Mixtur. An international meeting point where participants have the chance to work with composers and players of high prestige.
From this edition onwards the workshop is part of the ULYSSES Project and it includes the participation of young ULYSSES composers Alexandra Kaca and Vitali Karagkezidis who are actively involved in all the workshop activities as part of their ULYSSES Journey for Composers.
Among teachers confirmed to date are Maria de Alvear, Carola Bauckholt, Agustí Charles, Beat Furrer, Ramon Lazkano and Martín Matalon.
Schedule
Workshop A: September 30 to October 3, 2021
Workshop B: October 7 to 10, 2021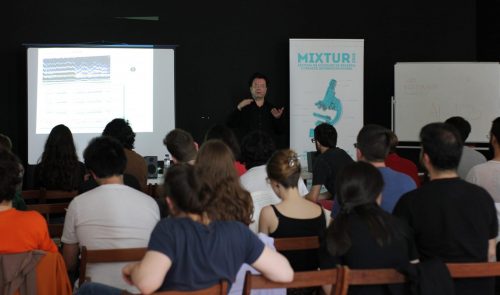 © Festival Mixtur
More information to be published on Mixtur's website.