The theme of this year's Warsaw Autumn is "immersion." It is about a multichannel experience of reality, with its complexity and 'undefinition', being thrown into it both, the spatial aspect (from corporality through the environment, the cityscape, and so forth) and the temporal aspect (symbolism, archetypes, public life). Hence our special interest in non-narrative and spatial musical forms, sound objects, and installations.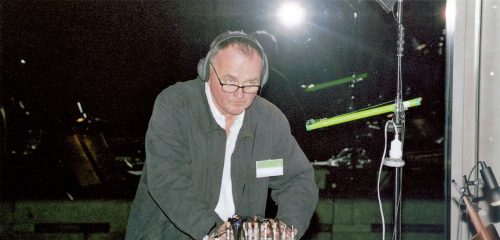 © Paweł Kwiek
In this context and with the support of the ULYSSES Network, the festival also implements the InSitu/City Warsaw project. An artistic action in the cityscape, under the tutorship of Krzysztof Knittel and a group of young co-authors: musicians, improvisers, dancers, and other artists, taking place on the Grochów municipality in Warsaw.
Born in 1947, Krzysztof Knittel is a strong presence at this year's Warsaw Autumn. A composer, electronic instruments improviser, and conductor, he is a greatly creative and intellectually independent artist. The artistic action unfolds in a dozen places throughout the municipality. It also involves the neighborhood's residents who are not necessarily musicians, with the objective of obtaining a valuable community meeting, combining everyday life with modern art.
This project also requires the participation of several institutions managing the green areas of the city, further emphasizing the valuable cooperation around the modern soundscape and contemporary perspective.
A public presentation is planned for 18th September at 5 pm in the Grochów municipality in Warsaw. More information soon on Warsaw Autumn's website.