Merge Up! Call for a Collective Composition project
March 2021 to May 2022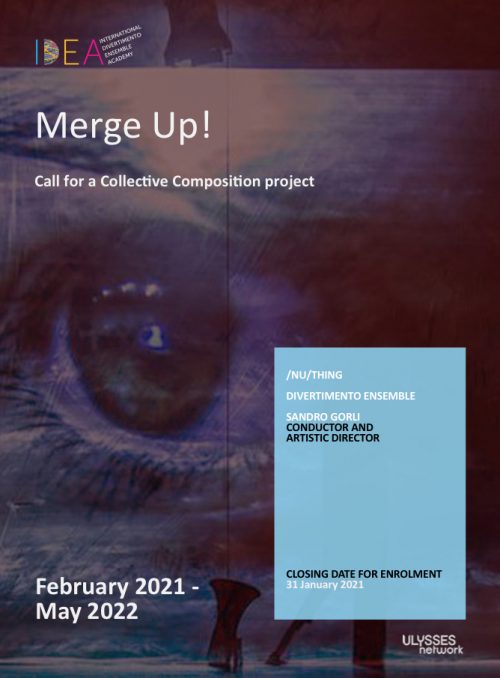 The custom of collective artistic creation, which is common in many expressive forms, is extremely rare in the context of the composition of contemporary music.
For this reason, Divertimento Ensemble, with the support of the European network ULYSSES, is launching an international call aimed at composers and artists who wish to experience this production method, as well as at existing collectives.
The convocation is intended to foster the collective creation of a new musical or multimedia production by a group that is already formed, or which is set up for the occasion.
The Italian collective of composers /nu/thing is participating in the project as a tutor, assisting the artists involved in their work of writing/conception.
Following an international call for applications, three young artists have been selected to participate in a collaborative project:
Mathieu Corajod (French/Swiss based in Switzerland),
Giulia Lorusso (Italian based in France), a former ULYSSES Journey composer (2019)
Giovanni Montiani (Italian based in Italy).
A first work meeting takes place online during March 21, to launch the process and discuss the ideas of collective composition, methodology, risks, organisation in general, etc.
The work-flow is now ongoing and public presentations are scheduled for autumn 21 – more information is to follow soon!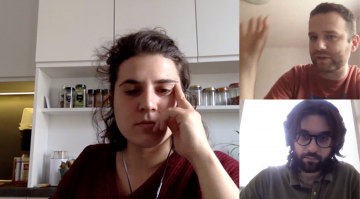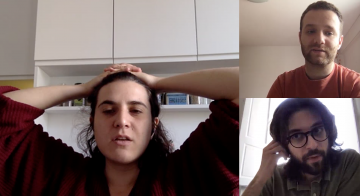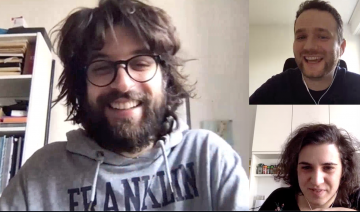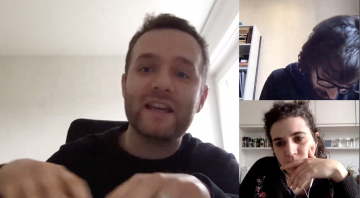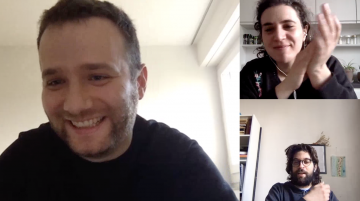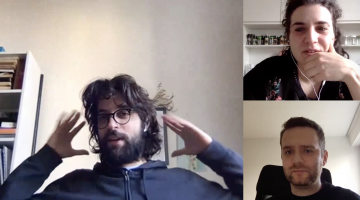 Further information here.