Time of Music 2022 features a concert with ULYSSES's partner IEMA Ensemble and the Schallfeld Ensemble, which has been selected by ULYSSES as one of Europe's best Young Ensembles. Based in Graz, Schallfeld sparks the interest of its audience by its vivid virtuosity and refined chamber music sound, paired with interpretations that pay special attention to concert format, creating events that adapt to the specific venue while aiming for a new dimension of listening. In 2022, Schallfeld was awarded the 'Great Interpretation Prize' of the Province of Styria.
The concert marks the end of Time of Music's summer academy in composition, and takes place on 11 July 2022 at the Parish Hall in Viitasaari. The programmes includes premieres by Tímea Hvozdíková, Li He, Mathias Schmidhammer, Zhuosheng Jin, Þorkell Nordal and Jinwook Jung, as well as by Matteo Gualandi, as part of his Ulysses Journey.
In the same evening, Schallfeld Ensemble performs The System of Nature at the Viitasaari Arena, a concert featuring Mauro Lanza and Andrea Valle's Systema naturæ (2013-2017). The cycle Systema Naturae includes four pieces. Its main feature is the use of acoustic instruments together with computer controlled physical objects placed in a specific spatial organization. Two references are at the base of the whole cycle. The first is the medieval, phantasmagoric tradition of bestiaria, herbaria and lapidaria intended as multi-faceted catalogues of miscellaneous beings (animals, stones, plants). A second reference is taxonomy, the systematic description of living organisms that dates back to Linnaeus' Systema Naturae (hence the name of the cycle) as the rationalistic ordering of nature. As a consequence, each piece is organized following the model of the catalogue, as a collection of short pieces receiving an invented latin name.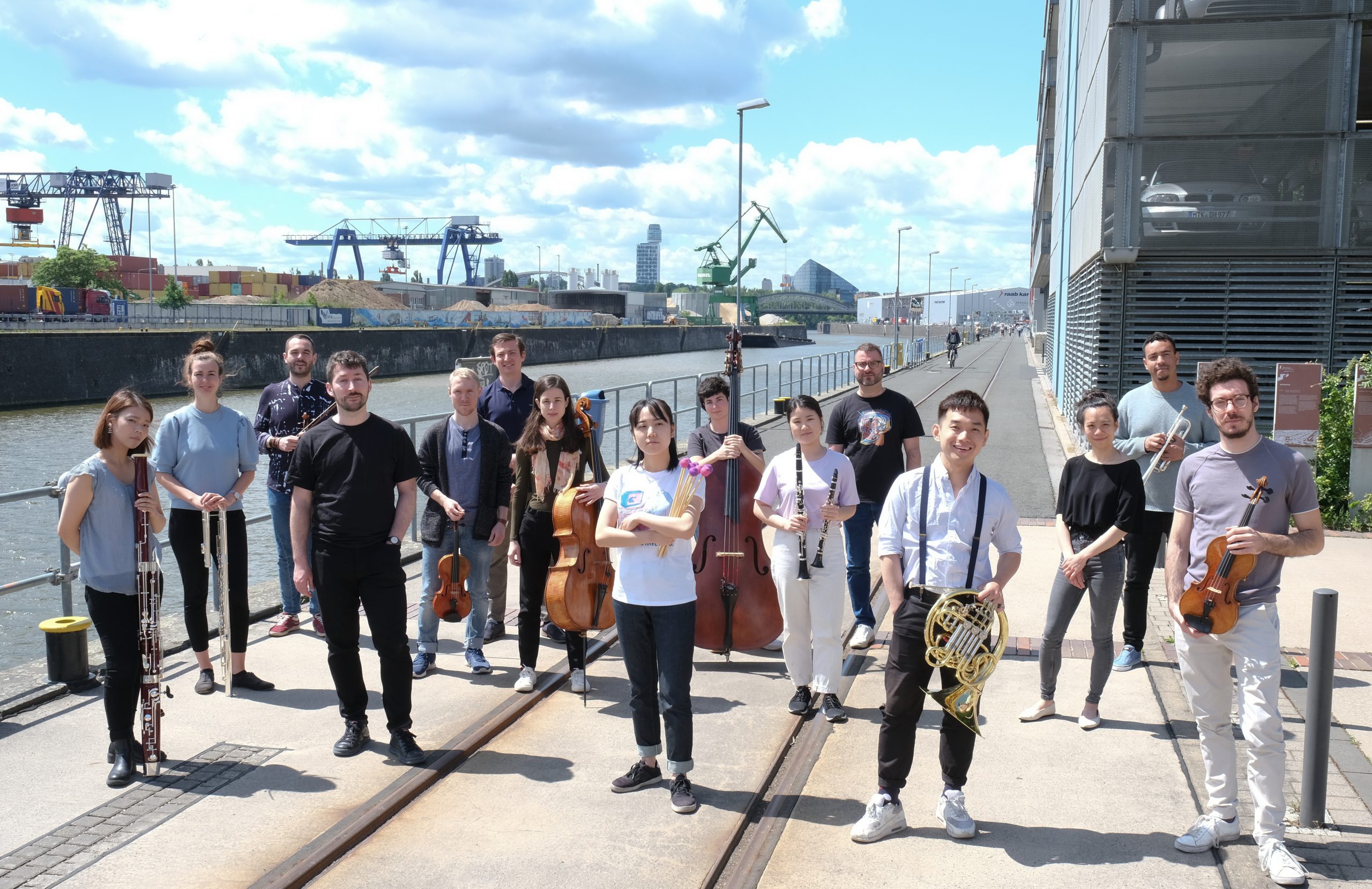 The IEMA Ensemble 2022
Rebecca Blau, flute
Vicente Moronta, oboe
Jieun Lee, clarinet
Haruka Yoshida, bassoon
Sze Fong Yeong, horn
Caique Sant'anna, trumpet
Christine Wu, piano
Fumika Namba, percussion
Federico Ceppetelli, violin
Adam Woodward, violin
Jacobo Diaz Robledillo, viola
Elena Cappelletti, cello
Rebecca Lawrence, doublebass
Alexander Sinan Binder, conductor
Photo @Barbara Fahle