Royaumont Foundation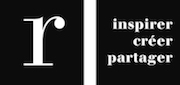 Music and dance, brought together 25 years ago, today form the Foundation's two areas of activity. Music is structured in two departments: Voice and Repertoire, and Musical Creation. Dance is covered by the Choreographic Creation department. Together with the Educator Program and the Libraries and Resources departments, which strengthen the Foundation project's focus on the humanities, the International Center for Music and Dance is thus made up of three arts programs and two general departments. The Foundation gives priority to research, dialogue, and the transmission of knowledge between artistic languages and practices. Building on its three libraries, it is a leading proponent of repertoire interpretation elucidated by the study of historic sources and data, as well as a leading supporter of creative composition and choreography.
Music and dance enrich the creative process by rubbing shoulders with other disciplines. The visual arts, poetry, literature, and of course theater contribute to the artists' projects and broaden understanding of the heritage.
Music, a strong focus of attention at Royaumont over the course of the 20th century and the object of research carried out there over several decades, remains the cornerstone of the Foundation's work.
The Royaumont Foundation concentrates on the vocal repertoire with the Voice and Repertoire department, which supports ensembles in residence at the abbey for periods of three to four years. It offers the laureates of its professional training workshops an opportunity to engage in a training
course based on medieval music, vocal polyphony, melody and lied, and opera. Royaumont also brings together contemporary music and composition in transcultural encounters: the Musical creation department supports creative work with a special focus on the dialogue between repertoires and musical practices. The goal is to facilitate and encourage encounters between creative artists from very different aesthetic environments and practices, including written, classical, contemporary, vocal, and improvised music.
More information here.