International Workshop for Young Composers
Compositions for ensemble and for solo instrument
Moncalvo (Piedmont, Monferrato, Italy)
TUTORS
Stefano Gervasoni and Marco Stroppa
ENSEMBLE IN RESIDENCE
Divertimento Ensemble
Sandro Gorli, conductor
27th August – 4th September 2021
Final concerts on 3rd and 4th September
12 compositions for ensemble
6 compositions for solo instrument
At the end of the workshop, the students' scores are performed in several public concerts in Moncalvo and in Casale Monferrato (Piedmont), within the season Rondò in Monferrato.
Detailed dates and venues of the concerts can be found here.
Tuomas Kettunen attends the International Workshop for Young Composers in the framework of his ULYSSES Journeys for Composers.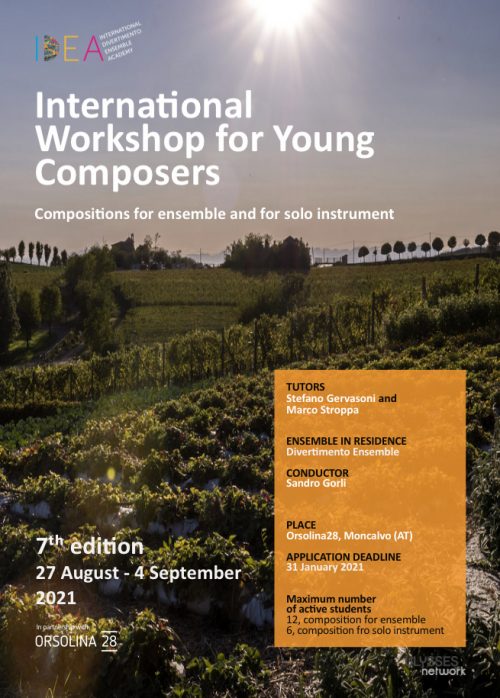 Further information here.