The "In-Situ/City" activity is aimed at putting young artists squarely in the middle of various European social contexts and creating closer relationships with European citizens. The city – with all that it implies from a historical, cultural, political and social perspective – will be the focal point of these activities.
++
Cities are constantly in motion and are developing rather quickly, so is Utrecht.
At the moment there are rigorous plans to rebuild the Cartesius area at the edge of the city. Some industrial plants, used as creative hotspots, will be lost, while it will also create space for much-needed living neighborhoods. Either way, this neighborhood has its own character and its own facilities and structures that create a certain way of living. As an organism that is constantly growing and developing this unique part of the city putting its stamp on Utrecht. With In Situ City we shine a light on the agency of this neighborhood. Together with the collective BUI, we develop site-specific works that show how this part of the city is actively shaping the daily lives of its inhabitants and visitors.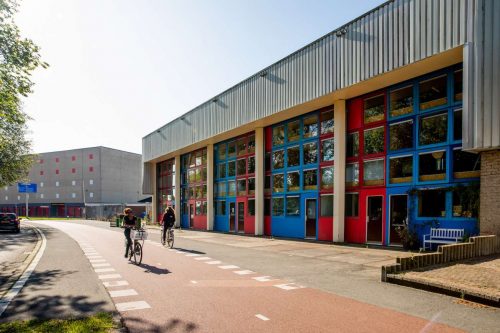 BUI is a collective of musicians with a wide variety of backgrounds, bound by a common practice: improvising music. With an interdisciplinary approach, they integrate a.o. immersive circus, scenography, and literature in their performances. Their expertise lies in their ability to make use of space and react to specific locations while integrating all their unique qualities in a cohesive interdisciplinary performance. During In Situ/City we assign them the Cartesius area as their playground to address the agency of the area. During the festival week, they will develop ongoing rituals, installations, (sound) walks, and a performance, all closely linked to what the spaces and structures of the place are offering them. They will develop these works in a one-year residency in which they will first work on individual tracks from February 2021, before they create this group project during the summer 2021.
Public performances scheduled for 8-12th September 2021!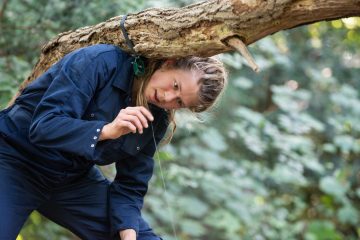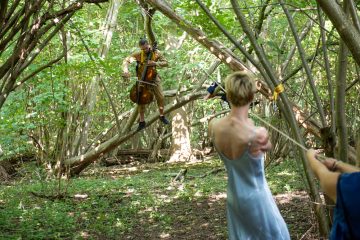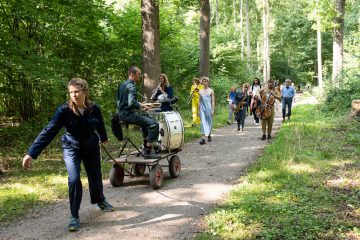 © Anna van Kooij
Project developed in cooperation with the following venues and organizations:
Spring Performing Arts Festival
De Nijverheid
Filmcafé
dB's
Havenloods