ULYSSES on tour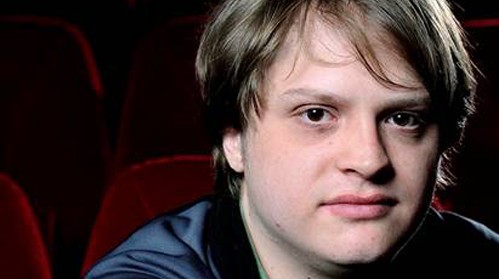 Gaudeamus – NL
HfMT – DE
IEMA – DE
impuls – AT
Royaumont foundation – FR
In February 2015, the German composer Benjamin Scheuer (1987) was invited to impuls festival and academy 2015 in Graz (AT),  also in the framework of ULYSSES Network's composers exchange with OPUS XXI/ HfMT.
At this occasion, Benjamin Scheuer received a commission for a new work, he presented his work in a public talk on 17th February 2015 at the KUG in Graz (AT) and several of his works were presented to the international audience:
° Benjamin Scheuer –  Impulsive Lieder for sampler, alto flute, tenor saxophone and accordion (2015), 6´, World Premiere (commission: impuls)
Performed by
Dominik Matzka – sampler | Delphine Grataloup – alto flute
Pedro Pablo Camara Toldos – tenor saxophone | Vid Sčavničar accordion
Andreas Fischer conductor
23rd February 2015, 20.00,  MUMUTH . Proberaum
° Benjamin Scheuer – kaleidoscope for 4 female voices with additional instruments (2012), 10´
Peyee Chen – soprano | Noriko Yakushiji – soprano | Alice Fagard – mezzosoprano | Megan Ihnen – mezzosoprano
Andreas Fischer conductor
23rd February 2015, 21.15,  MUMUTH . Proberaum
More information about the whole concert program here.
But Benjamin Scheuer has already a longer history with the ULYSSES Network :
++ 2014 ++
# In 2014, he was one of the Gaudeamus Prize nominees, and his piece Kaleidoscope was already presented, among other works, in Utrecht (NL) during the festival Gaudeamus Muziekweek, including also a public talk and encounter with the young composer.
You can discover a short video produced by Gaudeamus Muziekweek here.
Other interviews with the composer can be found on his website or here.
++ 2013 ++
# Before that, Benjamin was invited also by OPUS XXI/ HfMT (DE) to the international Summer Academy OPUS XXI in 2013 where he received a commission for a new work.
# Also in 2013, Benjamin Scheuer was one of the selected composers to take part in the IEMA Composition Workshop 2013, presenting the premiere of his commissioned work with pieces by the three other selected composers at Royaumont Foundation (FR) before other concerts on tour in the Netherlands (Gaudeamus Muziekweek) and Germany.
++ 2012 ++
# Already in 2012, Benjamin participated in the Composition Session for contemporary music "Voix nouvelles", organized at Royaumont Foundation (FR).
Under the guidance of the guest composers Brian Ferneyhough, Alberto Posadas and Raphaël Cendo and in direct cooperation with the singers from "Atelier vocal de Royaumont", this is where he finalized and premiered on 22nd September 2012 the piece kaleidoscope for four female singers.
Atelier vocal de Royaumont
Angèle Chemin, Betsabée Haas, Julia Sese Lara – sopranos
Mari Sano – mezzo-soprano
Organized in partnership with
Gaudeamus - NL
HfMT- DE
IEMA - DE
impuls - AT
Royaumont foundation - FR