Some photos of the 2012 International Workshop for young composers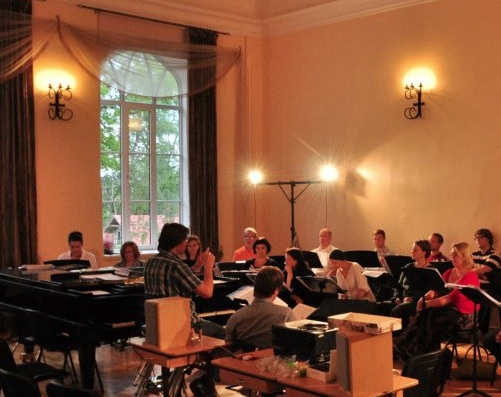 BMA – LV
Last August and for the first time since its beginning in 2002, the traditional International meeting of young composers took place in Cesis (Latvia). This workshop was organized in collaboration with the Free Music Agency (BMA), Latvian Radio Choirs and Cesis Arts Festival.
Young composers had to work on the thematic : "Metamorphoses of contemporary choral and vocal music". For this occasion, the members of the Latvian Radio Choir, conducted by Sigvards Klava and Kaspars Putnins, were the musicians in residence.
Here you will find some photos of this workshop. There are more photos available on Facebook.
Organized in partnership with
Divertimento Ensemble - IT