IEMA : Residence and concert in Paris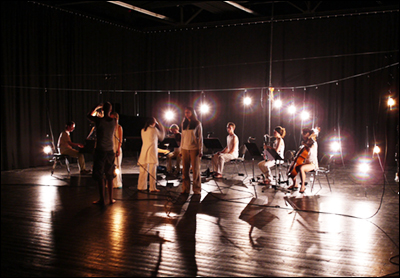 Ircam – FR
15 young performers of the International Ensemble Modern Academy  will stay at IRCAM for one whole week, to train, rehearse, and finally perform under the direction of Thomas Adès, a charismatic composer and director.
He is devoted to the ancient passion like György Kurtág. The soloists of the Internationale Ensemble Modern Akademie have come together to perform Kurtág's magnificent Messages de feu Demoiselle R.V. Troussova.
The concert will take place on Sunday, 1st of July, at the Grande Salle, Centre Pompidou.
More information here.
Organized in partnership with
IEMA - DE