The 2013 Gaudeamus Muziekweek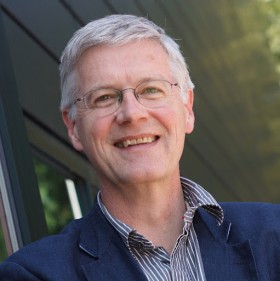 Gaudeamus – NL
Henk Heuvelmans is the director of Gaudeamus Muziekweek, one of our ULYSSES Network partners. During the last festival edition, from 1st to 8th September 2013 in Utrecht (NL), the Gaudeamus Muziekweek and ULYSSES Network provided several young artists from all over the world with the possibility to meet with other composers, musicians and performers and to create in a stimulating context. 
Not less than 5 activities have been supported by the ULYSSES Network (Organ Plus, A composers exchange program, the Disklavier PLUS project, the Roque Rivas project, Young ensembles in residency and the IEMA composition workshop 2013) and led to concerts that have been performed during the Gaudeamus Muziekweek 2013. 
——————————————————
Question 1. The 2013 edition of the Gaudeamus Muziekweek was the 3rd edition organized in the City of Utrech, after a long tradition of the festival in Amsterdam. Which particular actions and conditions allowed you to take this challenge, especially in the actual context of budgetary restriction? Did the European support of the ULYSSES Network – brought in since 2012 – help towards this transition process? If yes, how? 
——————————————————
The history of Gaudeamus Muziekweek goes back much further than the Amsterdam period. Gaudeamus was founded immediately after the 2nd World War in Bilthoven a small village near to Utrecht. There Gaudeamus grew out to an important internationally operating organisation, with festivals, competitions, concert series, international coproductions, a documentation center etc. The first International Gaudeamus Music Week took place in 1950. In the 80s the Dutch government asked most state supported organisations in the arts to move to Amsterdam (a focus of contemporary arts in the country's capital), some even merged then. In 2008 the government forced all music organisations (pop, jazz, classical and contemporary music) to merge into one big Music Center the Netherlands. Gaudeamus was a weird 'duck in the pool' because we were the only organisation with such an international perspective and with so many activities. I forced myself with the festival out of this elephant and found financial support in Utrecht because they were aiming at getting the title of European Cultural Capital 2018 (didn't make it, but there was a good cultural climate any way). So we started from scratch, with a new young team, but with a long history and international fame as basis. At the end of 2012 the government cut severely in the arts and totally closed down Music Center the Netherlands, so Gaudeamus had escaped on time!
The totally different infrastructure of the ancient city of Utrecht, with lots of concert locations in monumental buildings very near to each other, was a very inspiring ground upon which to build a renewed festival. And here we have focussed even ore on the youngest generation of composers: Gaudeamus Muziekweek now is the only festival which dedicates almost 90% of its program to composers under 30, performed by internationally reknowned ensembles and musicians.
For the funders (such as the City) it was important that we had such a lot of good international contacts, which we used for co-operation and coproduction. In 2011 the festival received € 100.000,- support from the European Commission and we also participated in other coproductions with EC-support. On top of that came Ulysses, which of course helped a lot for showing the continuity of not only international co-operation but also of EC-support. For the City Gaudeamus clearly was of relevance and they didn't need to be the only financial supporter (which they are in some other cases).
——————————————————
Question 2. Many young artists came from all over the world to participate in the Gaudeamus Muziekweek 2013 and to work on different projects. How do you organize the work sessions, for example, between a young ensemble and young composers? And in which context/conditions do you think that this kind of encounters and workshops can notably enrich their work?
——————————————————
This varies from project to project. For instance we invited Curious Chamber Players as ensemble-in-residence and asked 3 composers to work with them (selected by us because of their specific interest in making compositions for musicians + new elements such as video, electronics, untypical instruments cq sound sources etc.). They intensely worked for several days and during the festival each other day presented a new work in premiere and after a short interview with the composer repeated that same new work.
In other cases such as the Disklavier Plus project the 3 commissioned composers were invited to a special 2-day masterclass with elder composers who had experience in working for disklavier and electronics; after that they started working a new pieces, which were rehearsed and produced during a working week before the premieres.
For 2014 we have agreed with several ensembles and elder composers as guides/teachers to be part of a new Academy, during which there is more time than now to rehearse, discuss and eventually improve the new works for performance later during the festival. Like now, there will also be workshops in which composers can work with not so well known instruments such as gamelan ensemble and seminars in which topics in contemporary music are discussed or lectured. Thus their visit doesn't limit itself to the performance of 1 piece and listening to their colleagues who write for the same ensemble, but they can learn much more from their encounters with many more colleagues who work with other instrumentation and style and from other elements of the Academy and Festival such as sound installations, site specific works etc. which create together this very diverse pallet of new music expressions.
——————————————————
Question 3. Is there a "life after" the festival for the projects you have initiated this year? Which projects do you think will be particularly sustainable and allow the artists to develop their work and further professional encounters?  
—————————————————-
Most productions which are realized in the framework of Ulysses Network will be repeated elsewhere in the network; but also outside because many artistic directors visited Gaudeamus Muziekweek and booked works for their own festival in Sweden, Germany, the Netherlands etc. Projects in which the composers can really build a good relation with the musician(s) and organizers are particularly sustainable, such as the CCP-residency. Gaudeamus invites several composers to come back next year with another new or recent work, to show their development and broader perspective; we also ask them to make their own video (next to the ones we produce ourselves), so we can follow their development; sometimes we even program try-outs in our concert series during the year, thus the contact with the audience is also more sustainable.
——————————————————
Question 4. Which perspectives do you have for next year?
——————————————————
We look forward to the opening of a gigantic new music building with 5 concert halls and beautiful spaces in between, which look like a real good festival venue. This year we noticed a good increase in audience participation, so there is a growing interest in what we do here in Utrecht. We will have several Ulysses projects again, such as IEMA, Disklavier Plus (now with not only electronics but also other instruments involved), Organ Plus, and a site specific workshop with Peter Ablinger. Next to that we will also have coproductions with partners in Canada and the US, and with the Biennale of Venice, with Malta etc.
More information about the Gaudeamus Muziekweek on the official website : www.muziekweek.nl
More videos of the 2013 edition at: http://blog.eigentijds.radio4.nl/