Workshops for composers : Conducted Ensemble and Chamber Music
06/2018
Ircam – FR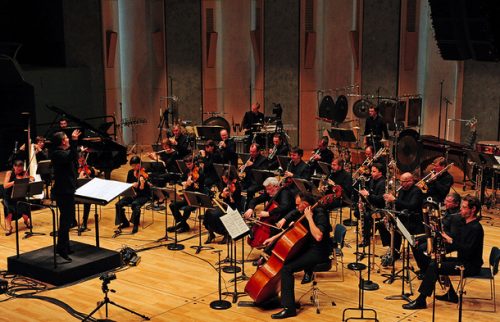 This year, IRCAM would like a large number of young composers to take part in the exceptional environment offered by the ManiFeste academy in June (internationally renowned composers, exceptional musicians, scientists specialized in musical domains, etc.). The first year, students follow individual and group classes, encounters, discussions, and work on compositional sketches.
Composition Workshops for Conducted Ensemble and Chamber Music
2018: Monday, June 18 — Saturday, June 30 @IRCAM
2019: Monday, June 24 — Saturday, June 29 for composers selected at the end of the 2018 academy

Ensemble intercontemporain
Direction Julien Leroy
Educational Advisors: Marko Nikodijevic/ Conducted Ensemble, Stefano Gervasoni / Chamber Music (composers)
The Ensemble intercontemporain and IRCAM offer 40 young composers to follow a two-week program of classes in composition, on instruments with musicians from the Ensemble intercontemporain, and conferences on innovation by IRCAM scientists and computer music designers (Monday, June 18 — Saturday, June 30, 2018). The academy also features one-on-one meetings with composers and work sessions on their scores with musicians. Composers chosen to take part in the workshop for conducted ensemble work closely with the conductor Julien Leroy.
This workshop also hosts 4 ULYSSES Journey Composers:
Simone Corti and Maja Linderoth for the Conducted Ensemble Workshop
and
Lorenzo Troiani and Gerardo Gozzi for the Chamber Music Workshop.
At the end of this two-week session, approximately 20 young composers are selected to complete their score.
Their works are rehearsed and performed in concert during the ManiFeste-2019 academy (Monday, June 24 – Saturday, June 29, 2019).
We are happy to announce that Simone Corti and Gerardo Gozzi from the ULYSSES Composer Journeys have been selected to complete their score for 2019!