Workshop Music Extended/ Extended Composition
02/2019
impuls – AT
Workshop Extended Composition with Simon Løffler
For the impuls Academy 2019 Simon Løffler offers a Special Program not only for composers, but also musicians, performers, sound- and multimedia-artists, organized as Workshop and Laboratory for experimentation as well as realization of individual (and possibly also group-) projects. Artistic approaches integrating aspects such as visual, performative, installative, … , or also electronically driven ones, will be paid particular attention and open up new perspectives also for the core of the composition-process itself. Besides the role-model of a composer in a traditional sense might be questioned and composers find themselves again as part of a collegue´s work and its realization. Thus also the topic of collaboration and teamworking will be touched, last but not least by sharing time, space, infrastructure, ideas and know-how amongst others.
The program is designed as group activity leading towards a final presentation of the process and works developed. Thus daily presence is obligatory, especially for the group sessions (10 am -1 pm), which pass over to general working-sessions until 7 pm. The workshop will be open to a maximum of 11 participants. Where needed and possible, additional musicians with focus on saxophonists can be included for specific tasks.
Taking part in this workshop implies a big engagement and might make it impossible to actively participate in most of the other projects of the Academy. This also implies that participants (except for musicians) will not be granted the same amount of invidiual lessons with other tutors as regular participants, but only one more individual lesson.
Selected participants : 
Asia Ahmetjanova, Martin Rane Bauck, Jacobo Hernández Enríquez, Asli Kobaner, Deok-Vin Lee, Yukari Misawa, Eduardo Partida, Yui Sakagoshi, Laura Shipsey, Marta Śniady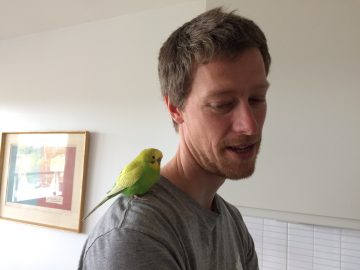 Simon Løffler © Tanja Orning
Public presentations:
12 February, 8 pm: Ensemble Nikel performs Simon Løffler, MUMUTH, Graz
17 February, 11 am: Talk with Simon Løffler, Radiokulturcafé am Sonntag – Radio Helsinki, Forum Stadtpark, Graz
19 February, 9 pm: main presentation of workshop results, Forum Stadtpark, Graz
19-21 February : performances of various pieces by Simon Steen-Andersen
organized in partnership with
IMD - DE