A unique opportunity for young conductors, the Royaumont Foundation offers training in conducting with an ensemble.
It is devoted to one of the most difficult works in the repertoire: Dérive II, by Pierre Boulez. The young conductors will benefit from the irreplaceable experience of being able to rehearse this work with the Ensemble.
The professional conditions for the exercise of conducting will thus be met: this is a rare and precious experience for a young conductor, as the opportunities to conduct are still rare, during an apprenticeship in a higher education establishment.
The young chefs are guided in their work by experienced chefs: Gergely Vajda and Jean-Philippe Wurtz.
A public concert closes the session.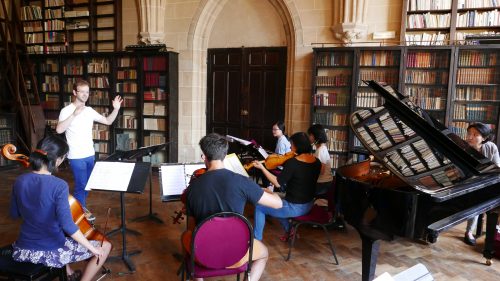 © Royaumont Foundation
Dates to be announced soon.