ULYSSES Journeys for Composers and Performers at Darmstadt Summer Course 2018
07/2018
IMD – DE
Chosen by the members of the Ulysses network, composer Gerardo Gozzi and trombone player Roosa Lampela are botgh hosted by IMD to take part in the Darmstadt Summer Course 2018 (14 to 28 July) in the framework of the ULYSSES-Journeys for composers and performers.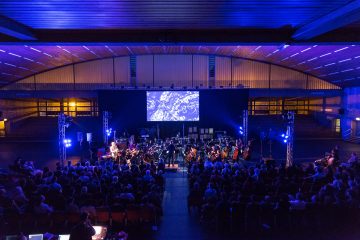 © Daniel Pufe
Roosa Lampela (trombone (FI)) is part of the Brass Academy of the Darmstadt Summer Course (tutors: Marco Blaauw, Christine Chapman, Melvyn Poore, Mike Svoboda).
Gerardo Gozzi (IT) gets the opportunity to work with several composition tutors in Darmstadt. Both of them are free to combine these main activities with other open workshops, to attend lectures and concerts or Open Space events.
Further information here.