ULYSSES Composer Journeys @ Ultima
09/2019
Ultima - NO
In 2018, Ultima (NOR) hosts again several young composers and performers, supported by the ULYSSES Network in the framework of their ULYSSES Journeys, allowing them to create and to perform new works in the festival.
In this context, two fresh new works shower down on the public via the special 3D ambisonic listening dome constructed for Ultima in the Marmorsalen.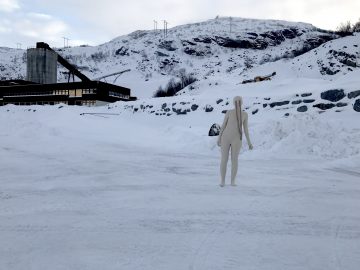 © Mette Myhr
Tine Surel Lange (Norway, 1989) is concerned with climate crisis and her current music is saturated in the fear of environmental destruction as well as the new opportunities and life forms that might evolve from that. Her latest work premiered at Ultima is a continuation of her ongoing Arctic Creatures project, an audio-visual extravaganza with magic realist flourishes.
Greek composer Stylianos Dimou (Greece, 1988) works with electronics and digital music, live interactivity, microtonality and machine learning. Microscopic manipulations of texture and gesture lead to blurred sonorities and harmonic fluidity.
The two World Premieres are scheduled on September 19 at 6 pm at Sentralen, Oslo (NOR).
Tine Surel Lange: Desert Creatures (2019, WP)
Stylianos Dimou: L'osmose (2019, WP)