ManiFeste 2017 – Workshops for young composers
06/2017
Ircam – FR
IRCAM's multidisciplinary festival and academy, ManiFeste, the rendezvous for creation in Paris, places music in disciplines beyond the concert: theatre, dance, digital arts, visual arts. 120 young composers and performers from the world over take part in the academy every year.
In 2017, the academy invites the composers Chaya Czernowin, Toshio Hosokawa, Alberto Posadas, the Quatuor Diotima, les soloists from the Ensemble intercontemporain (ensemble associated with the academy), and the Orchestre Philharmonique de Radio France.
This year's academy is taking place from 19th June to 1st July and offers several workshops for young composers.
These three workshops host composers that have been selected for a ULYSSES Journey :
# Chamber music composition workshop :
For this brand-new chamber music workshop, the Spanish composer Alberto Posadas will offer 8 young composers to use emblematic works from the Centre Pompidou's collection as inspiration.
The theme of this workshop is "Music and Painting", the same theme used for a new hanging of the collection's works in June 2017 called L'oeil écoute.
For a week, the composers will work in-depth on an experimental piece and take advantage of privileged interactions with renowned musicians (soloists from Ensemble intercontemporain) and advice from Alberto Posadas to complete their pieces.
A final concert is scheduled on 1st July 2017 at Centre Pompidou, Paris.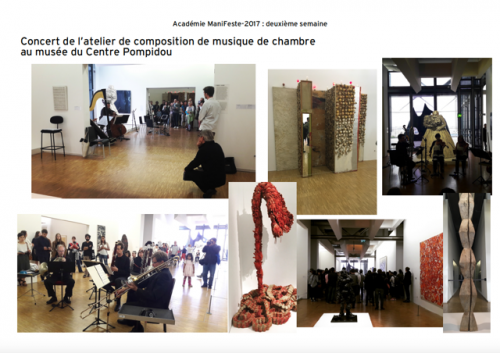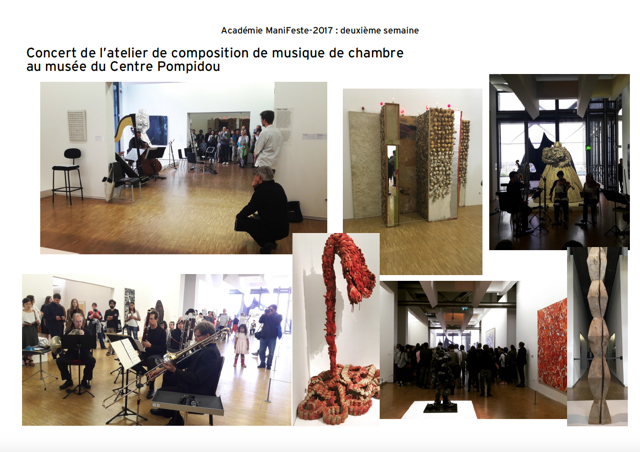 °ULYSSES-Journey-Composer selected for this workshop : Diego Ramos Rodriguez (Spain, 1989)
# String quartet composition workshop :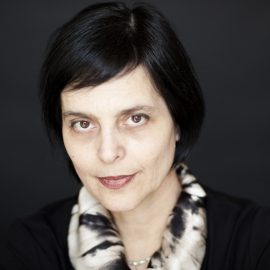 Chaya Czernowin and the Diotima quartet offer 5 young composers the opportunity to write a new work for string quartet with or without electronics, limiting the use of accessories and playing styles to explore and test all the instruments and formation's possibilities together.
A public presentation of the new works takes place on 30th June at Centquatre, Paris.
°ULYSSES-Journey-Composer selected for this workshop : Adrien Trybucki (France, 1993)
# Reading sessions for full orchestra :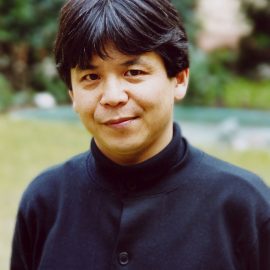 10 young composers are invited to write a short sketch for orchestra using non-traditional orchestral writing, seeking new concepts of orchestration.
After a work session with the composer Toshio Hosokawa, these sketches will be read for 50 minutes each by the Orchestre Philharmonique de Radio France.
Prior to these sessions, Toshio Hosokawa will invite the young composers to analyze three emblematic works from the 20th century orchestral repertoire together.
These sessions are closed to the public.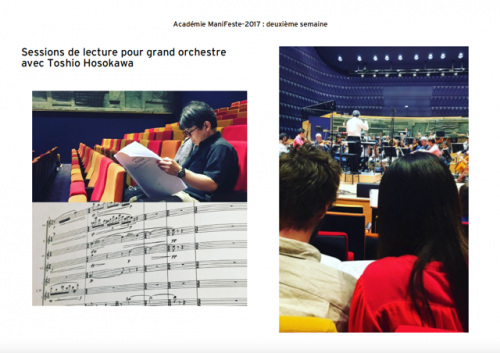 °ULYSSES-Journey-Composers selected for this workshop : Boris Bezemer (Netherlands, 1992) and Samuel Penderbayne (Australia, 1989)
Enregistrer
Enregistrer
Enregistrer
Enregistrer
Enregistrer
Enregistrer
Enregistrer
Enregistrer