Daniele Ghisi – An Experiment with Time – Installation rerun
11/2018
Ircam – FR
"An Experiment With Time" (AEWT) is a project by Daniele Ghisi that has been created with the support of the ULYSSES Network in 2015 as piece for video and electronics.
The project is inspired by the book "An Experiment with Time", by John William Dunne: linearity of time is a collateral event of consciousness, whereas, inside dreams, past and future coexist.
Following the live version of the project, for amplified ensemble, video and electronics, the piece has been on tour all over Europe as sound and video-installation.
In 2018, the installation is been presented again from 1st to 4th November in Rockenhausen (DE) in the framework of Festival NEUE MUSIK.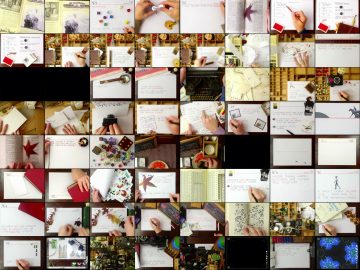 © Daniele Ghisi
organized in partnership with
Divertimento Ensemble - IT