Composer course with Chaya Czernowin
07/2018
Time of Music – FI
The detailed call and application procedure of the course, exact schedule etc. are available on Time of Music's website!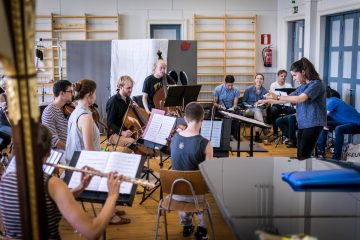 © Ville Waali
The course for composers at Time of Music Festival is hosted this year by composer Chaya Czernowin, currently Walter Bigelow Rosen Professor of Music at Harvard University.
The course consists of daily lessons and seminars, workshops with musicians, open lectures and festival programme.
The course is a stop for ULYSSES journey composer Marina Poleukhina.
Time of Music Festival dates are 3.-9.7.2018 Viitasaari, Finland.