ULYSSES Day 2017 @ Flagey
10/2017
Flagey – BE
ULYSSES Days serves as a window to showcase previous, current and upcoming ULYSSES activities. It also promotes and encourages meetings and therefore dialogue between industry professionals, audiences and artists of all genres.
Flagey's strategic location in Brussels will not only generate attendance from several different countries but also encourage the presence of key persons from the European Commission. The event will likely be timed to coincide with the EU Cultural Forum to encourage maximum attendance.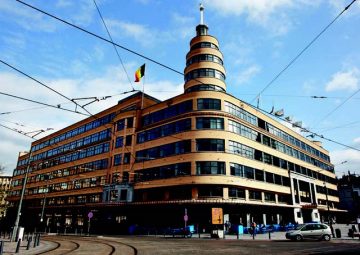 A range of different activities will be offered during this event including a live concert featuring the ULYSSES Ensemble, conferences (covering themes such as best practice, new technologies, etc.), meet and greets with industry professionals of all types, seminars, workshops, and / or presentations etc.
=> Exact date and detailed programme to be announced soon!
Enregistrer
organized in partnership with
Divertimento Ensemble - IT
Gaudeamus - NL
IEMA - DE
IMD - DE
impuls - AT
Ircam - FR
OPUS XXI / HfMT- DE
Royaumont foundation - FR
Snape Maltings - UK
Time of Music - FI
Ultima - NO