ULYSSES Commission to Ashley Fure – Rerun Concert
07/2018
IMD – DE
In 2017 and in the framework of the 40th Anniversary of Centre Pompidou, IRCAM, with the support of the ULYSSES Network and in cooperation with other French institutions, commissioned a new work to the composer Ashley Fure.
In 2018, the work is performed again as part of the program of the Internationale Ferienkurse @ IMD (Darmstadt, DE).
The concert is scheduled on 22nd July 2018 at the Böllenfalltorhalle in Darmstadt.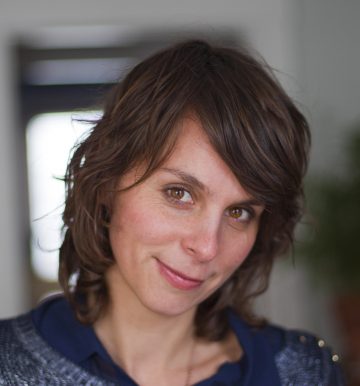 © Ashley Fure
Anima by Ashley Fure
Can the string quartet, the emblematic formation of classical music, change through its use of advanced technologies or, on the contrary, basic techniques that change the physical nature of the instruments? The American composer Ashley Fure imagines an unexpected augmented instrument: stethoscopes that move along the surface of the instrument's body, animating an inanimate object. Searching for "electric blood, digital breathing, of a bestial future in the very heart of the tradition of the string quartet…"
Credits
Arditti Quartet
Computer music designer : Charles Bascou (Gmem), Vincent Isard (Ircam)
organized in partnership with
Ircam - FR