Remake @ Ultima
09/2019
Ultima - NO
Ultima Remake is based on the simple idea of taking a work of music and enabling young teenage students to re-create the work using easily accessible technologies. It is an outreach project for high schools that raises awareness for the role of art in society.
The students are introduced to one or a few specific works, which relate to the festival program of the year, and explore how the social, political and aesthetic context of the work relates to their own experiences and artistic understanding. This reflective process is the starting point for the creation of audiovisual installations and performances that combine new technologies and low-tech material.
In the framework of the ULYSSES Network, the Remake project 2019 is a collaboration between the three ULYSSES partners Ultima, Flagey and IRCAM. This particular Remake edition includes students aged 14-16 from Oslo, Brussels and Paris.
«Rituals» is the common theme that serves as a starting point for making their own artworks.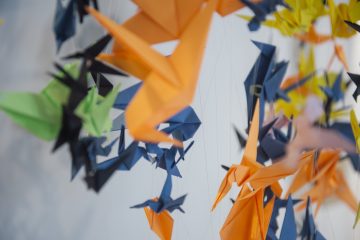 An app specifically developed for this project makes it possible for the students to record sounds and share the recordings with each other across borders, using their own smartphones. The students from each city are given a reference work chosen by the three different partners. All three works are exploring rituals to different extent. This allows the participants to engage in a contemporary «classic» or a new commission, and further «remake» this piece into their own piece of art.
In Oslo (NOR), the Ultima Festival is collaborating for the project with the Elvebakken videregående skole (Elvebakken high school) and the teachers Atle Næsheim, Linda Haagensen and Bjarne Kvinnsland.
Sound of the Arctic by Lasse Thoresen has been selected as reference work for the students who participate to the Remake-workshops between March and September 2019.
A final presentation of their different "Remakes" takes place in the framework of the Ultima Festival in September.
organized in partnership with
Flagey - BE
Ircam - FR