Audience Research
ULYSSES Network – Audience Research
One of the central aims of the Ulysses Network is to encourage wider public interest in new music in Europe and develop a larger, more diverse audience base for this contemporary art form. Newly composed classical music has long held a reputation for over-challenging and alienating audiences, an image that venues, festivals and ensembles have to work to improve. How should new music institutions approach the task of reaching out to new audiences and changing the perception of contemporary music without compromising relationships with existing audience members?
The Audience Research branch of the Ulysses project will address this question through carrying out a large-scale survey of audiences at events across the Ulysses Network, in a total of ten countries. This study will be the first of its kind to be conducted on a European level. Audience data from a range of different new music concerts will be collected, including events that mix new music with works from other genres/time periods, that take place outside of the concert hall setting or that have educational/outreach features, as well as events with more conventional formats and settings. This will allow for the comparison of audience demographics between the Ulysses partners and of audiences' experiences of different musical styles, concert formats and outreach initiatives. Are there any styles of contemporary music that particular audiences find most engaging or enjoyable (e.g. electronic music, mixed media or improvisatory works)? Does an unconventional or more informal setting make them more likely to attend a new music event again in the future? How does the audience for new music differ across Europe and how do these potential differences relate to the aims and actions of individual institutions?
Complementing the main survey of new music events will be a smaller survey of audiences at classical music concerts and possibly other genres, to be conducted at those Ulysses partners that offer events over a wider range of musical genres (e.g. Aldeburgh Music, Flagey and the Estonian Philharmonic Chamber Choir). Through this, it will be possible to gain a sense of what 'non-visitors' of contemporary music events think about the genre and what could encourage their attendance in future.
In contrast to existing research on audience development for new music, which has either taken the form of applied research conducted by venues and arts agencies or more theoretical output concerned with the relationship between cultural institutions and their audiences from historical and sociological perspectives, the project will fuse together practical, empirically-based insights with relevant theoretical frameworks, thus combining formerly distinct approaches.
Research Visits scheduled all over the Network in 2017 and 2018:
impuls (Graz, AT): 16th-22nd February 2017
EPCC (Tallinn, EE): 7th-11th April + 29th April 2017
Snape Maltings (Aldeburgh, GB): 7th-12th June 2017
IRCAM (Paris, FR): 16th – 19th June 2017
Opus XXI (DE): 11th August 2017
Gaudeamus Muziekweek (Utrecht, NL): 6th-10th September 2017
IEMA (Frankfurt, DE): 26th November 2017
Flagey (Brussels, BE): 28th January 2018
Divertimento Ensemble (Milano, IT): 14th May 2018
International Summercourse Darmstadt (Darmstadt, DE): 19th-22nd July 2018
Royaumont Foundation (Royaumont, FR): 8th-9th September 2018
=> Follow the Audience Research BLOG on our timeline!
For more information regarding the Audience Research project, please contact Gina Emerson: gina.emerson@hfmt-hamburg.de.
+++
Team
Project Supervisor

  Reinhard Flender is Professor of Arts Management and Musicology and founding director of the Institute for Cultural Innovation Research (IKI) at the Hamburg University of Music and Drama. He directs Opus XXI, an annual summer school for young composers which has been part of the ULYSSES Network since 2012. He is the editor of Offene Räume für Kunst & Kultur: Innovatives Kulturmanagement aus Hamburg (LIT, 2012) and Freie Ensembles für Neue Musik in Deutschland (Schott, 2007). From 1987-2011, he was the CEO of Peermusic Classical, the European classical music branch of the Peermusic publishing group. In 2015, he became the director of the Institute for Arts and Media Management (KMM) in Hamburg.
Email: reinhard.flender@hfmt-hamburg.de
PhD Researcher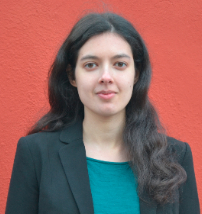 Gina Emerson is a PhD candidate in Music at the Institute for Cultural Innovation Research (IKI) at the Hamburg University of Music and Drama. She has been working with the Ulysses Network since November 2016 and is writing her doctoral thesis as part of the Audience Research project. Prior to this, she was a Research Associate with the 3DMIN (Design, Development and Dissemination of New Musical Instruments) project at the Technical University of Berlin. She holds a Master's degree in Musicology from the Humboldt University of Berlin and an undergraduate degree in Music from the University of Oxford. Her research interests include empirical aesthetics, audiovisual music perception and the reception of contemporary music and new music technologies.
Gina's research with the ULYSSES Network is generously supported by the Claussen Simon Stiftung.
Email: gina.emerson@hfmt-hamburg.de
External Project Advisor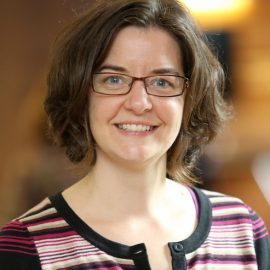 Stephanie E. Pitts is Professor of Music Education and currently Head of Music at the University of Sheffield, where she contributes to research and teaching in the psychology of music and music education and directs the Sheffield Performer and Audience Research Centre (SPARC). She has research interests in lifelong musical engagement, particularly amateur musical performance and live music listening. She is the author of Valuing Musical Participation (Ashgate, 2005),  Chances and Choices: Exploring the Impact of Music Education (Oxford, 2012) and, with Karen Burland, a jointly edited book on audience experience, Coughing and Clapping (Ashgate, 2014).  Current research projects include an investigation of the impact of amateur music making on local communities, in collaboration with Making Music, and another on experiences of contemporary arts from performer and audience perspectives, in collaboration with Birmingham Contemporary Music Group.
Email: s.e.pitts@sheffield.ac.uk
Enregistrer
Enregistrer
Enregistrer
Enregistrer
Enregistrer
Enregistrer
Enregistrer
Enregistrer
Enregistrer
Enregistrer
Enregistrer
Enregistrer
Enregistrer
Enregistrer
Enregistrer
Enregistrer
Enregistrer
Enregistrer
Enregistrer
Enregistrer